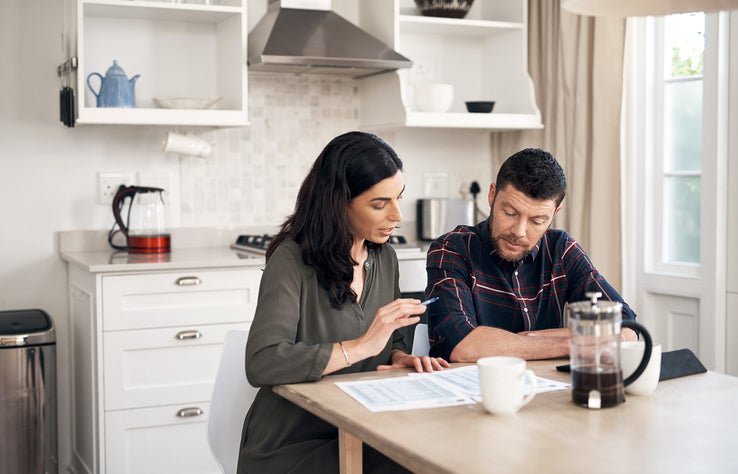 Don't end up regretting not having the right home insurance coverage.
---
Key points
Homes are valuable assets that can be protected by insurance.
Homeowners should avoid buying coverage that is too cheap and doesn't provide enough coverage.
It's important to get regular quotes and understand what is covered by the policy.
---
Buying homeowners insurance isn't just important because mortgage lenders require it. Property owners spend hundreds of thousands of dollars purchasing their homes and furnishing them. As a result, it's crucial to get sufficient protection for this valuable asset and for the contents of it.
The right homeowners insurance coverage can ensure that if a property is damaged or destroyed, the property owner doesn't sustain substantial financial harm that could ruin their net worth. But buying the right coverage involves avoiding four huge mistakes.
1. Buying the cheapest coverage
One of the biggest mistakes people make when buying home insurance is purchasing the lowest-priced policy without regard to whether the company offering it is a good one.
When a disaster happens, no homeowner wants to fight with their insurer for months just to get the claim covered. After all, most people want to get back into their repaired or rebuilt home right away after something goes wrong — not deal with a lot of stress at a difficult time.
Insurers that have a poor reputation may improperly deny claims, or may try to pay out less than they should — both of which can be a huge problem. To avoid this, homeowners should research the reputation of any insurer they are considering. If the cheapest option has a poor reputation, it may be best to steer clear.
2. Buying too little coverage
Another huge error involves buying too little coverage. This could mean having too low of a limit on the coverage for the house, for personal property within it, or for liability in case someone gets hurt on the property. Or it could mean opting for the cheaper market value coverage, rather than the more expensive replacement value coverage.

Replacement value coverage will pay to rebuild the property as it was if something goes wrong. And it will allow the property owner to receive enough money to replace destroyed possessions.
Market value coverage, on the other hand, pays what the home or assets are worth at the time a covered claim occurs. This may not be enough if home values have fallen and it would cost more to rebuild than the house is worth. And it definitely won't be enough when it comes to coverage for the home's contents, as older used furniture and personal items are worth far less than it would cost to replace them with new items.
It's usually better to err on the side of too much coverage, rather than too little, to avoid serious financial damage that it can be difficult to recover from.
3. Not getting regular quotes
It's important to shop around regularly for home insurance, rather than just buying a policy and sticking with it for decades. Insurance offerings can change, and homeowners may end up paying much higher premiums for years if they don't regularly compare prices to find the best coverage at the best rates.
4. Not understanding what a policy actually covers
Finally, homeowners could end up not being covered for certain huge losses if they don't understand exactly what their current insurance does — and does not — pay for.
For example, most policies exclude coverage for floods, so those located in a flood zone will need separate coverage. And there are generally limits on coverage for certain items, such as a $1,500 or $2,500 limit for jewelry or art. Those who own more valuable items will need to get additional riders.
By avoiding these four mistakes, homeowners can make sure they don't have large uncompensated losses. Every property owner should check the details of their insurance today to ensure they're avoiding these potentially costly errors.