Residential sales across Frasers Property Australia's land estates and apartment projects accounted for almost three-quarters of the total contracted value of sales across the group, while industrial projects completed in Australia over the year accounted for half of the 313,400 square metres of projects delivered by Frasers Property Limited globally.
"On the development front, we completed six projects in Australia, and secured another nine," Reini Otter, chief executive of Frasers Property Industrial told The Australian Financial Review. "Our properties are 100 per cent leased, and we are seeing meaningful rental growth, initially through reduced incentives and then through increasing face rents.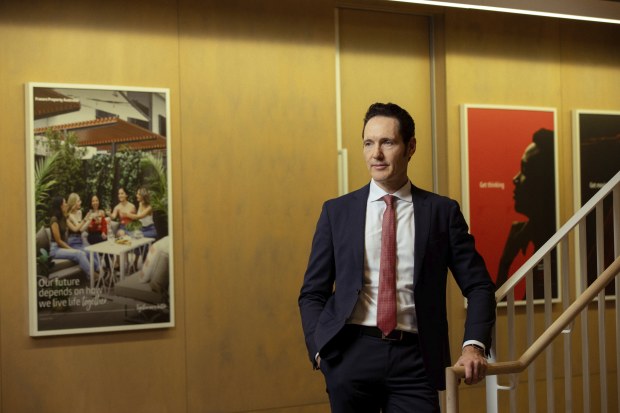 "The structural changes post-COVID are real. From the ports to the warehouse, everything happening is increasing demand [for warehouse space].
Mr Otter said the breakdown of global supply chains meant companies were ordering earlier, pulling supply forward and adopting a "hold just in case approach instead of just in time".
'That's increasing demand alongside the growth of online retailing," he said.
He added that a shortage of land on the east coast – FPI has secured a 2.9 million square metre land bank across Australia and Europe – would underpin industrial property values, which have surged since the pandemic.
"There is a misconception that supply can just be turned on and that there is unlimited supply," he said.
Frasers Property Australia, which has about 70 per cent of its business in residential land subdivisions and apartments, also had a bumper year on the back of a booming housing market and record levels of demand for new homes.
Residential settlements rose 45 per cent to 2327, while sales increased 70 per cent to 2787. FPA's greenfield housing projects like The Grove and Mambourin in Melbourne's west and Sydney apartment developments like Midtown MacPark and Ed.Square and Sydney all performed strongly.
FPA CEO Anthony Boyd said while the tapering of housing incentives and changes to interest rates would impact sentiment "to some degree", the macro-economic picture was still bright and supportive of housing demand.
"Consumer confidence is high, people can still borrow and household saving are high," Mr Boyd said.
Though FPA's commercial and retail investment portfolio faced headwinds from the pandemic, Mr Boyd said occupancies were still above 80 per cent at its Rhodes Business Park in Sydney, while its neighbourhood centres were starting to see good increases in foot traffic after a "stop-start year".
Among Frasers' office projects is the $2.5 billion, two-tower, Central Place joint venture development with Dexus that will form part of a new technology and innovation precinct near Central Station.
The proposal includes up to 150,000 square metres of workspace, next door to a 75,000 square metre tower for tech group Atlassian that will be co-owned by Dexus.