Hong Kong's retailing industry will need more time to recover its high-water mark from a decade ago after the Covid-19 pandemic resulted in years of isolation and disrupted consumer spending habits, according to the Wharf group, a major retail and commercial landlord in the city.
Sales values have risen this year by almost a fifth on average per month, aided by border reopening, government data showed. The recovery came despite weaknesses in the local stock and property markets and interest-rate concerns. Higher rents for prime high-street shops and shopping centres suggest confidence is growing.
"I'm sanguine about the immediate future," chairman Stephen Ng Tin-hoi said in an interview. "Hong Kong was isolated for three and a half years from mid-2019, so I am not surprised it will take a little while for [consumption] habits to return to normal."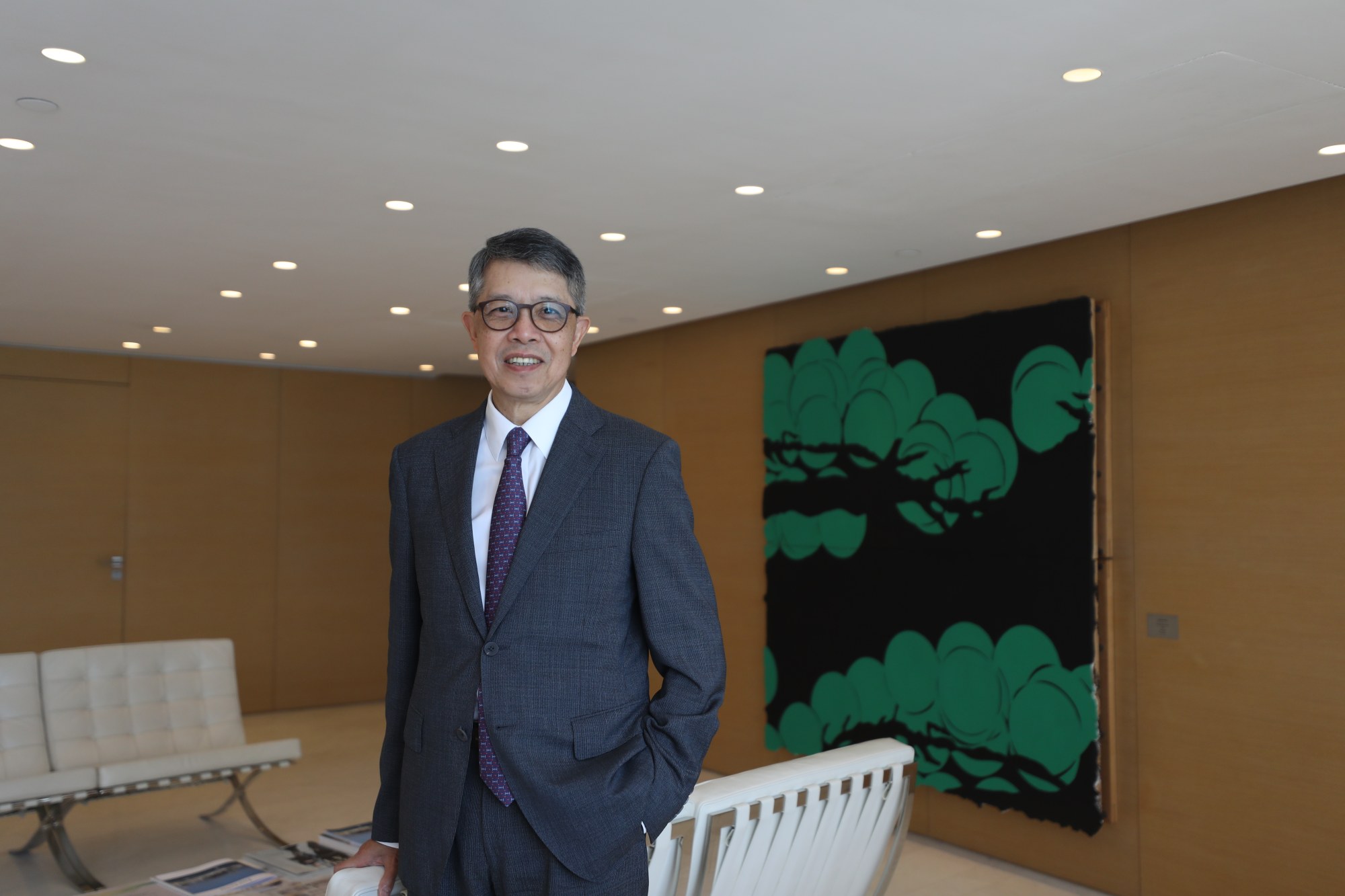 Retail sales rose 13.7 per cent to HK$32.4 billion (US$4.1 billion) in August from a year earlier, slowing from an annualised 16.7 per cent gain and a 19.5 per cent increase in June, according to official data. Sales peaked in January 2014 at HK$54.5 billion and generated as much as HK$48.1 billion in January 2019 before the Covid-19 outbreak.
Ng said that while consumer habits and sales dwindled during the Covid-19 years, the setback was not as bad as the industry slump during the financial-market crises in 1997 and 2008. Still, the government's efforts, such as handing out consumption vouchers and boosting nighttime business through the '
Night Vibes Hong Kong
' campaign, may not be sufficient to spur a full-scale revival.
"We just need to be a little bit more patient," said Ng. Those efforts are still a valuable component that contribute to enhancing the overall appeal of the city and stimulating consumption and economic growth, he added.
Hong Kong's economy grew 1.5 per cent in the second quarter from a year ago, easing from a 2.9 per cent expansion in the preceding three months. The economy fell into a
recession last year
when gross domestic product shrank in every quarter.
Ng is the chairman of Wharf (Holdings) and Wharf Real Estate Investment Company, the property development and investment firms controlled by billionaire Peter Woo Kwong-ching. The two firms have a combined market value of about HK$148 billion.
A global economic downturn and higher interest-rate trajectory will continue to weigh on the
property market
and influence the purchasing decisions of local residents as well as high-spending tourists from mainland China.
Ng believes the Wharf group can attract spending dollars by adjusting the trade mix and introducing new tenants or stores in its retail assets. The group owns major shopping malls in Hong Kong, such as Harbour City in Tsim Sha Tsui and Times Square in Causeway Bay.
Wharf REIC's core earnings fell 9.3 per cent to HK$3.1 billion in the first half of 2023 from the same period a year ago. Citigroup analysts forecast sales in Harbour City could exceed the peak achieved in 2018 some time next year as the industry recovery gains momentum.
Rents in prime high-street shops and major shopping centres increased by 1.4 per cent and 0.9 per cent respectively in the second quarter, according to Savills. Ng said the trend will continue to stabilise.
Meanwhile, Ng said the Wharf group remains committed to supporting secondary school students in the city, particularly those from underprivileged backgrounds, through WeCan, an initiative launched in 2011 in partnership with schools and businesses.
The project aims to raise the university admission rate from grass roots families in the city, or improve their career prospects even without tertiary-level education.
"The admission rate for these students was less than 2 per cent when we first started," Ng said. "Right now, it's somewhere in the mid-single digit range. It's a satisfying statistic."