Brickworks managing director Lindsay Partridge said the deal would allow the company to "capitalise on the strong growth in industrial land values over the past few years" and was "the next step in its property strategy".
The 15 properties earmarked for the manufacturing trust cover a combined 496ha and are predominantly in Queensland, Victoria and WA. All are leased to Brickworks subsidiaries within its Australian Building Products business including Austral Bricks, Bristile Roofing and Austral Masonry. The weighted average lease expiry of the portfolio is 16 years.
The portfolio will generate initial annual rent of $17.75 million with annual increases of 2.5 per cent for most properties.
"Overall the deal is broadly cashflow and profit neutral from an operating perspective," Brickworks chairman Robert Millner told AFR Weekend.
"We'll get 50 per cent of the rent back as well as generate interest savings and be able to pay down debt," he said.
"It also demonstrates to the market, the value of the land our operations sit on," Mr Millner added.
The Brickworks Manufacturing Trust is the brickmaker's second joint venture with Goodman Group alongside the long-running Industrial JV Trust which is developing new warehouse facilities for Coles, Woolworths, Australia Post and Telstra valued at about $3 billion.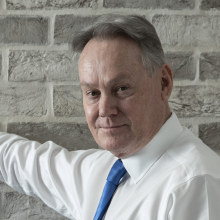 Given strong progress on these developments, Brickworks expects to deliver record property earnings this financial year (ending July 31) of more than $620 million, more than double the $253 million recorded in the 2021 financial year.
Outside of its joint venture partnerships with Goodman, Brickworks' still has substantial property holdings including full ownership of about 3500ha of operational and surplus land in Australia and about 1800ha in the US.
Its new manufacturing property trust has the potential to expand in size and value over time – Brickworks has identified an additional $800 million of assets including its 83-ha Horsley Park site in Western Sydney (where it is building a new brick plant) that could be sold into either JV trust.
In addition, there is the potential for additional development to be undertaken across sites owned by the manufacturing trust, Mr Partridge said
The biggest of the 15 properties to be sold into the trust is the 276ha Austral Bricks manufacturing site in Wollert in Melbourne's outer north valued at $132 million. Also including in the trust is the Austral Bricks' 62ha Rochedale site in the southern suburb of Brisbane valued at $118 million.