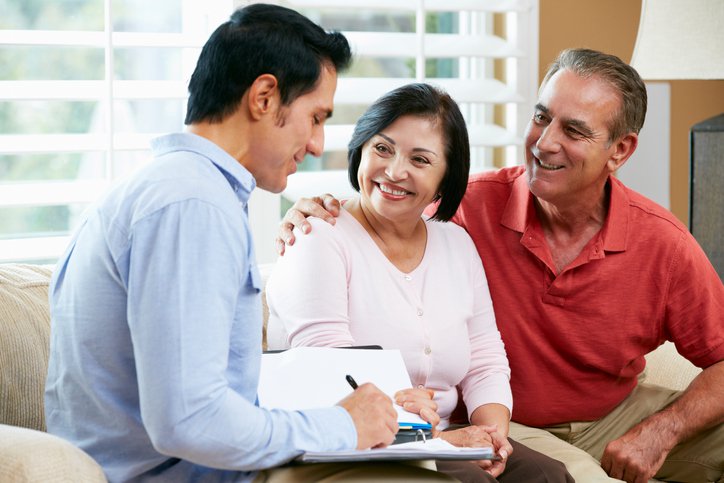 It's a strategy that just might work.
---
Key points
Bidding wars can be stressful for buyers.
One move could help you steer clear of a bidding war — and keep the cost of your home to a manageable level.
---
There's a reason why bidding wars are so prevalent in today's real estate market. Because housing inventory is low, buyers are constantly being forced to duke it out over the limited number of homes that are available.
But bidding wars can be bad news for buyers for many reasons. For one thing, they're stressful. And also, they can cause home prices to soar even more as buyers outbid each other by offering up higher numbers. And so if you're eager to avoid a bidding war this year, there's one strategy that could be your ticket to doing just that.
Make an offer the seller can't refuse
In today's market, it's common to see buyers making offers that are above a home's asking price. And that's a route you may want to take if you're hoping to avoid a bidding war.
But to be clear, we're not just talking about going a few thousand over asking. Rather, you may need to go big.
Say there's a home you're interested in buying that's listed for $499,000. In a normal market, offering $509,000 might land you a deal on the spot. But in today's market, offering a mere $10,000 above asking price really isn't going to cut it.
On the other hand, if you go in with an offer of $549,000, that's a high enough bump that your seller might just say yes on the spot without feeling compelled to entertain other offers. That could prevent you from engaging in a bidding war that ultimately drives the price of that home up even higher than the $50,000 extra you're offering up.
Protect yourself in case your plan fails
Making an offer well above asking is a great strategy to use today. But it still may not work. That's why in addition to making a generous offer from the get-go, it also pays to include an escalation clause in your offer. That clause will automatically increase your offer by a certain amount above competing offers, should they come in, up to a limit you set in advance.
So, in this example, say you offer $549,000 on a home but include an escalation clause stating you'll go to $1,000 above the highest competing offer, up to $569,000. What might then happen is that another buyer comes in with an offer of $559,000. But in that case, your offer would automatically get bumped up to $560,000. If the competing buyer then backs out and no other offers come in, you'd get the home for $560,000.
Of course, no matter what offer you make on a home, you'll need to run the numbers first to make sure you can truly afford it. And you'll also need to make sure you're in a strong enough financial position to qualify for the mortgage you need. But in today's market, going big is a good way to get a seller to say yes to one offer only. And if that fails, building an escalation clause into your offer is a really good backup plan.
The Ascent's Best Mortgage Lender of 2022
Mortgage rates are on the rise — and fast. But they're still relatively low by historical standards. So, if you want to take advantage of rates before they climb too high, you'll want to find a lender who can help you secure the best rate possible.
That is where Better Mortgage comes in.
You can get pre-approved in as little as 3 minutes, with no hard credit check, and lock your rate at any time. Another plus? They don't charge origination or lender fees (which can be as high as 2% of the loan amount for some lenders).