Low interest rates and high inflation continue to drive demand for investment properties with the residential asset class remaining highly popular. As more and more private individuals, family offices and trusts are diversifying their portfolios, Arnold Investments has greatly expanded their commercial property segment. Investments in critical retail properties, logistics and offices are currently interesting, but hotels are also performing surprisingly well. Multinational brokerage firm Arnold Investments, which supported almost 100 transactions in 2021, summarised key investment market trends in Austria and other regional countries.
Residential ever popular
"The cities of Graz, Linz and St. Pölten have developed into interesting residential property markets, but university towns such as Krems are also currently offering attractive investments. Buyers with long-term hold strategies, such as trusts and family offices, continue to rely on Vienna", says Markus Arnold, Founder and CEO of Arnold Investments, summarizing the current situation on the residential property market.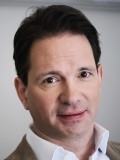 Markus Arnold
CEO & Owner

Arnold Investments
Markus Arnold is CEO and owner of Arnold Investments which is operating in Austria as Arnold Immobilien. The company is a multinational brokerage house specializing in real estate investments in Europe. Markus already had considerable experience with a long proven track record in the real estate industry when he initially started in Vienna his own business with a focus on residential buildings in 2009. He then expanded into CEE, opening offices in Prague, Bratislava and Budapest. After that expansion phase, he turned North, to the biggest real estate market in Europe and opened the German office in Berlin. In 2017, the commercial department was set up to support investors in the allocation of real estates in all Arnold Investments target markets. Almost two years ago the Arnold Group started moving into Southern Europe with offices in Madrid and Milan. Arnold Investments is now one of the leading real estate broker companies across Europe with further locations for new offices already in the pipeline. More »
Residential real estate properties in the regional capitals are presently generating returns of about 3% – while the Viennese counterparts in good locations are already below 2%.
At present, investors with medium budgets are also oriented towards larger residential property packages. The focus here is set on apartments in residential complexes from the 1970s and 1980s that are not subject to the Austrian Tenancy Act and currently achieve an average return of around 3%. "The low interest rates have triggered additional interest in segments that were not widely considered just a few years ago, such as investments in hunting properties and forests", says Markus Arnold.
Strong commercial investments
Buyers looking for high-yielding investments will strike a bonanza in the domestic commercial sector. Currently in demand, are commercial properties in good locations which, like residential real estate, provide sustainable rental income generating returns from 4.0 to 6.5%.
Investors "looking for bargains on the market" are unlikely to find what they are looking for in hotel investments, as the hotel industry has survived the pandemic surprisingly well thanks to the attractive government subsidies. While the segment of business and city hotels with high proportions of congresses and events guests is more severely affected by the restrictions, the leisure hotel industry enjoys great popularity. Their positive performance has thus led to increased demand for leisure hotels among investors. Investors who previously held purely city-oriented portfolios, are now diversifying also with leisure hotels. The return for city hotels is about 4.0% at present, while leisure hotels are only slightly below with around 3.8%.
However, the purchase price is increasingly no longer the major decision-making basis. The condition of the property, its location, demographics and, more frequently, the need for sustainable investment complement the consideration beyond the pure purchase price factor, and with commercial properties it is increasingly the topic of ESG.
Investments abroad
In the top 7 German cities of Hamburg, Berlin, Frankfurt, Cologne, Düsseldorf, Stuttgart and Munich the situation is similar to that in Vienna. Returns in these 7 metropolitan cities are presently ranging from 1.5 to 2.0% for residential investments. Apart from Vienna and Berlin, Arnold Investments operates offices in eight additional European countries.
Aside from Austria and Germany, similar developments can also be observed in other European countries. At Arnold Investments, this reflects in a steadily increasing proportion of cross-border deals. These already account for more than 30% of the transaction volume at the Arnold Group, with rising trend.