He said the pullback in prices made little difference for those buying and selling in the same market, and sellers with realistic expectations would have no trouble finding buyers.
The falls have been uneven and CoreLogic data puts Sydney's overall peak to trough dip so far at 4.4 per cent.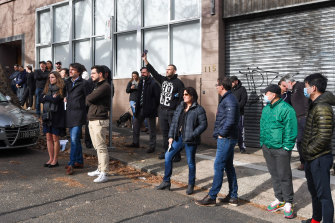 New listings in Sydney last month were down 8.4 per cent from May, and 2 per cent year-on-year, on Domain data. But total listings were up 13.1 per cent year-on-year, as homes languish on the market longer.
ANZ head of Australian economics David Plank said vendors would likely pull back from the market, as rising rates cut borrowing power and reduced buyer demand. This would result in fewer listings, which could moderate price falls, but he still expected an orderly decline in values.
The bank revised its cash rate forecast this week, predicting four more double hikes to reach 3.35 per cent by November.
Loading
"We've been saying since the start of the year that the cash rate would be higher than 3 per cent, and prices would fall by 20 per cent over this year and next year, we've just brought forward that timing."
Accurate pricing was key for those coming to market, BresicWhitney sales agent and director Shannan Whitney said. Buyers were still active, but no longer prepared to pay a premium.
Most vendors were being driven by lifestyle changes, and knew they needed to lower price expectations from last year's heights. While prices had pulled back, many felt selling conditions in the quieter winter months would be stronger than later in the year.
"I don't think anyone in the marketplace thinks it's going to be better [later this year]," he said.
For Randwick seller Leeanne Martinez, 53, the timing was right to downsize from her three-bedroom family home of more than two decades, which has a $3 million price guide. Her decision to sell was less motivated by the market, and more the timing of a recent renovation.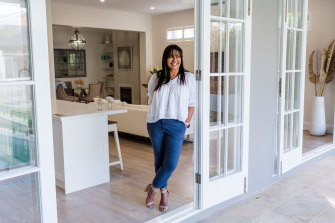 She has her "fingers and toes crossed" for a good price, but has realistic expectations.
"I'm not overly worried. I'm not overly confident, but I'm also not overly greedy and I think that makes a difference," she said.
"I [decided to sell] now because it's ready. To me, winter, spring or summer doesn't matter, it's such a beautiful space, even when it's raining outside."
Martinez, who plans a sea change, wanted to sell first and then take her time to buy.
Her selling agent Cristian De Nigris of Ray White Eastern Beaches said house prices in the region were holding up relatively well, due to more limited supply, and renovated homes were performing best, as increased building costs and delays reduced the appeal of fixer-uppers.
Life changes were the key factor for most sellers, but some were bringing properties to market early to take advantage of lower supply levels, and get in before further rate hikes.
"People are pulling the trigger now before prices get grimmer … it's going to get a lot harder before it gets better, given more rate rises are coming," he said.