Investment policy in offing to attract more investment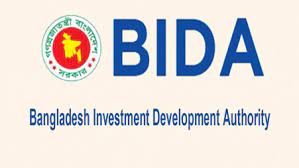 DHAKA, Nov 19, 2023 (BSS) – The government is framing the investment policy to attract more local and foreign investment including green or environment friendly investment in the country. 
Bangladesh Investment Development Authority (BIDA) is framing the draft of such policy while it would be finalized based on the views of all stakeholders. In the policy, there will be various incentives including tax exemptions for green financing.
BIDA executive member (Foreign Investment Development) Mohsina Yasmin said this in a panel session at the 60th Founding Anniversary of Foreign Investors' Chamber of Commerce and Industry (FICCI) and Investment Fair-2023 held at a city hotel.
She said that the investment policy would be finalized based on the combined opinion of foreign investors, private sector and policy-makers. 
"Our aim is to build a sustainable investment system," she said.
Abul Kalam Azad, co-chair of Smart Bangladesh Network and former Principal Secretary to the Prime Minister, was the chief guest in the session titled 'Green Value Chain'. 
Moderated by chairman and managing director of Unilever Bangladesh, Javed Akhtar, BUILD Chairperson Barrister Nihad Kabir, UNDP Resident Representative Stefan Liller, grameenphone CEO Yasir Azman, Dhaka Chamber of Commerce and Industry (DCCI) president Barrister Md. Sameer Sattar took part in the discussion.

 

Professor Imran Rahman, vice-chancellor of University of Liberal Arts Bangladesh, presented the key-note paper.
Prime Minister Sheikh Hasina inaugurated the two-day event marking the 60th Founding Anniversary of FICCI this morning.
Speaking on the occasion, Mohsina Yasmin also said although the World Bank had stopped publishing the ease of doing business index, but the government is going to launch a program titled "Bangladesh Investment Climate Programme" to improve and determine the internal business climate of the country.
"Foreign investment in Bangladesh is safe while it is also being possible to make investments here within the stipulated timeframe," she added.
Abul Kalam Azad called for attracting foreign investment for sustainable economic development adding that some 100 special economic zones alongside numerous hi-tech parks are being set up in Bangladesh. He invited foreign companies to invest there.
Noting that Bangladesh has been affecting a lot due to climate change, Azad said the country has to face various types of natural calamities including cyclones.
In this regard, he emphasized on ensuring the inclusion of small scale industries in the green value chain.
Underscoring the need for environment-friendly industrialization, Barrister Nihad Kabir said that the operations cost of most factories in the country is increasing due to waste management. 
She said that the government should provide incentives in this regard.
Nihad Kabir, also the former MCCI president, wants assurance of getting fair price from the buyers for the products of RMG factories and other eco-friendly industries. 
She noted that the price of products of eco-friendly factories should be higher and thus urged foreign buyers to increase the price of environment-friendly products.
Other speakers in the session emphasized on framing a progressive strategy to strengthen the green value chain.