There was no better time than the present for David and Wilma White.
With roots in Nova Scotia, the Cambridge couple had planned on moving back to the east coast at some point. In fact, David, a financial advisor, makes two trips per year to work with his eastern clients and spends the rest of his time here. Now, that's going to flip.
Taking advantage of the high-demand realty market in Waterloo Region, the Whites put their Burnett Avenue house for sale at what David considered "current market conditions" – $845,000.
The house was listed on a Friday and there were three viewings that day. David joked that he and his wife basically lived outside of their house on the Saturday and Sunday, and their house sold on the Monday.
While he wouldn't say what the house sold for, it was over the asking price.
The Whites seemed to hit the market at the right time, as July numbers in Cambridge showed the average price for a single-family detached home rose to $871,448 from $814,743 in June. The average residential sales price itself rose by about $25,000, from $754,288 in June to $779,975 in July.
"With the market the way it is now … we just figured, you know what, let's just pull the trigger on it now," David said of their detached home.
"Now, knowing the market, I've been in the industry for a long time, we know what's going to stabilize. The house values will remain, maybe come down a bit, and if there is a correction it sucks for everybody."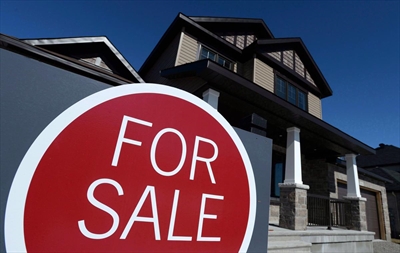 ---
The Whites, according to Cambridge Association of Realtors president John Teixeira, are among a trend of local families getting a high sale price, and then heading to the east coast. He noted there's a trickle-down system currently in the housing market, with families selling their home in the GTA and moving to Waterloo Region, and Waterloo Region residents moving farther east than that.
"I'm seeing that more and more now," Teixeira said.
"Three (clients) have done it already and two of them are thinking of doing it. That's the most I've ever seen in the 13 years I've been in the business."
Teixeira said the people he's seeing make the move are close to retirement age and are able to find a home much cheaper than in Waterloo Region, which allows them to have a nest egg for their retirement fund.
David, from personal experience, believes there are other factors. While they aren't close to retirement, the couple have family in the east. That is one factor when considering a move. An even bigger factor, he believes, is lifestyle. He said unless you're living in a major city, people will be "stepping down from the rigmarole of high congestion."
He noted the farther east you go, the better the deal. He's had clients move to Newfoundland and get more bang for their buck.
"There's a big value for your dollar because those properties, you can buy acres for what you're selling here," said David, who noted he and his wife will be settling just outside of Halifax.
Teixeira said this trend may not die down quickly, despite July home sales down to 209 units from 271 in June. He said it is still a seller's market and with more immigration into Canada, that means there will be more home buyers.
"I can see it be like this for the next, who knows how long? A few years? At some point it will balance out. The million-dollar question is, when is that time?" Teixeira said, adding the number of developments coming into town may increase the inventory for buyers.
"Hopefully that'll balance the market or give more choice for a buyer, to look at one or two or three houses, a handful of houses instead of just a few."
Story behind the story: The Times wanted to look in the realty sales market in Cambridge, as home sale prices continue to rise. And there seems to be a trend among sellers, according to the Cambridge Association of Realtors president.