Residential property markets the world over are a smorgasbord of themes and trends. Three in particular have stood out since leading central banks began raising interest rates sharply last year.
The first is resilience. In the United States, a national gauge of prices has risen for seven straight months, hitting a record high in August despite the surge in the average rate on the 30-year fixed-rate mortgage – the dominant home mortgage product in the US – to nearly 8 per cent. Strong labour markets and tight supply in many economies have helped support demand, contributing to a faster-than-expected recovery in prices.
The second theme is stress. In Britain, the average rate on new mortgages rose above 5 per cent in September for the first time since 2008. In Hong Kong, mortgage loans for properties under construction in the first seven months of this year fell to their
lowest level in 17 years
. While markets are taking comfort from signs that the
rate-raising cycle
has run its course, borrowing costs will remain higher for longer, keeping property markets under strain.
The third theme is affordability. Rents rose 12 per cent on average across the United Kingdom in August, the largest annual increase on record, according to Hamptons. The rental crisis is most acute in
London
, where rents rose a staggering 17 per cent, the 16th in the last 18 months in which tenants have faced double-digit increases.
This has sharpened the focus on the severe shortage of decent and affordable homes in many countries. The national housing agency in
Canada
– one of the most unaffordable property markets that experienced a swift rebound in prices this year – said last month that it will cost C$1 trillion (US$730 billion) to build the 3.5 million new homes needed to achieve affordability for everyone living in the country.
No other leading housing market epitomises these three trends more strikingly than Australia, which was deemed by the International Monetary Fund earlier this year to be one of the riskiest property markets among advanced economies because of its high level of household debt and high proportion of floating-rate mortgages.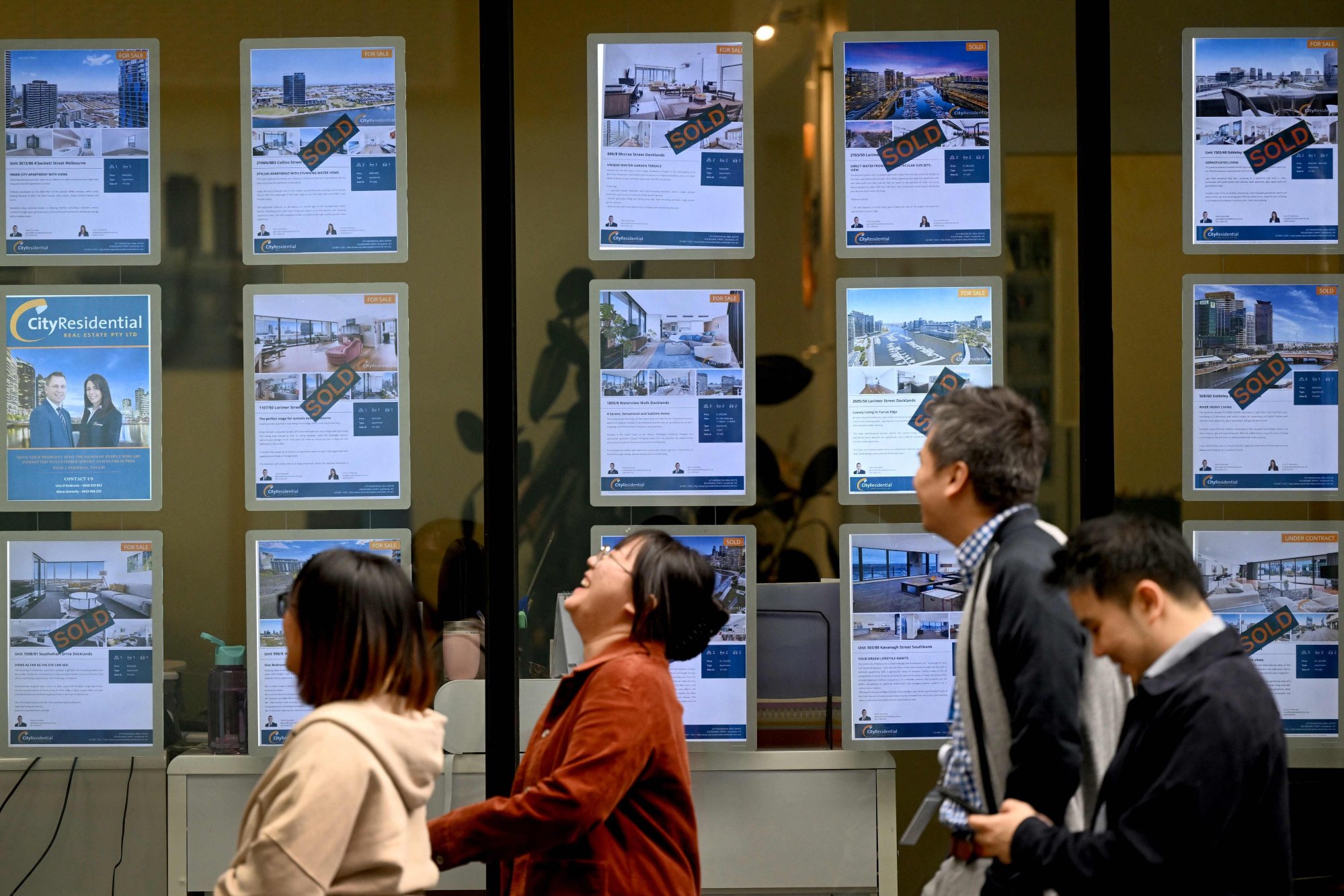 In some respects, the IMF was too alarmist. Last month, Australian house prices rose for the eighth straight month, leaving them just half a percentage point below their all-time high reached in April 2022, data from CoreLogic shows.
Three capital cities have experienced an increase in home values of more than 10 per cent since the start of this year, led by Sydney which suffered the sharpest peak-to-trough fall in prices in response to the sudden and sharp tightening in policy by the Reserve Bank of Australia (RBA).
However, no other city has proved more resilient than Perth. In the last three months alone, prices grew 4.6 per cent – the fastest nationally – to reach a new high, having barely fallen last year. A combination of relative affordability, low levels of advertised supply and strong demand has turbocharged the growth in home values.
On the other hand, Perth's spectacular growth – and the speed and strength of the recovery in prices in the country as a whole – is contributing to tighter financial conditions.
House prices
and
rents
were among the top drivers of inflation last quarter, according to data from Bloomberg.
Australian bond yields have risen over the past month in response to expectations the RBA will resume its tightening campaign. A further rate increase in Australia would fuel concerns that central banks' battle against inflation still has some way to go.
It would also add to the pain felt by Australian mortgage holders and would-be buyers. If the 3 percentage point interest rate serviceability buffer is factored in, "a prospective owner-occupier-borrower would be assessed to repay their loan at a mortgage rate close to 9.5 per cent", CoreLogic noted. There is a limit to how high rates can go without sapping demand.
Indeed, there are already signs that the lack of affordability is crimping the recovery. With cost-of-living pressures eroding consumer confidence, the rebound in prices is slowing. In the rental market, however, the vacancy rate continues to fall, reaching an all-time low of 0.9 per cent across the capital cities last month amid record levels of net overseas migration and tight supply.
An acute rental affordability crisis – average values nationwide are 30.4 per cent higher than in July 2020, led by dramatic rises in apartment rents in Perth, Brisbane, Sydney and Melbourne – has become a hot-button social and political issue.
The Grattan Institute says the problem is "a failure of housing policy, not housing markets". A restrictive planning system severely limits medium and high-density developments in established suburbs. To boost supply, Australia should take a leaf out of Auckland's book. In 2016, New Zealand's largest city upzoned much of its residential land, ushering in a construction boom that helped restrain the growth in prices and rents.
The good news is that Australia's government is grasping the nettle of housing reform. As part of its plan to build 1.2 million new homes over five years, it is providing financial incentives for states to deliver new dwellings.
The bad news is that mortgage rates are likely to rise further, exacerbating affordability issues. The IMF's warnings about a sharp correction in prices were overdone. But with home values within a whisker of their all-time high and mortgage payments eating up a bigger share of disposable income, Australia's housing market is in a precarious position. Resilience comes at a price.
Nicholas Spiro is a partner at Lauressa Advisory