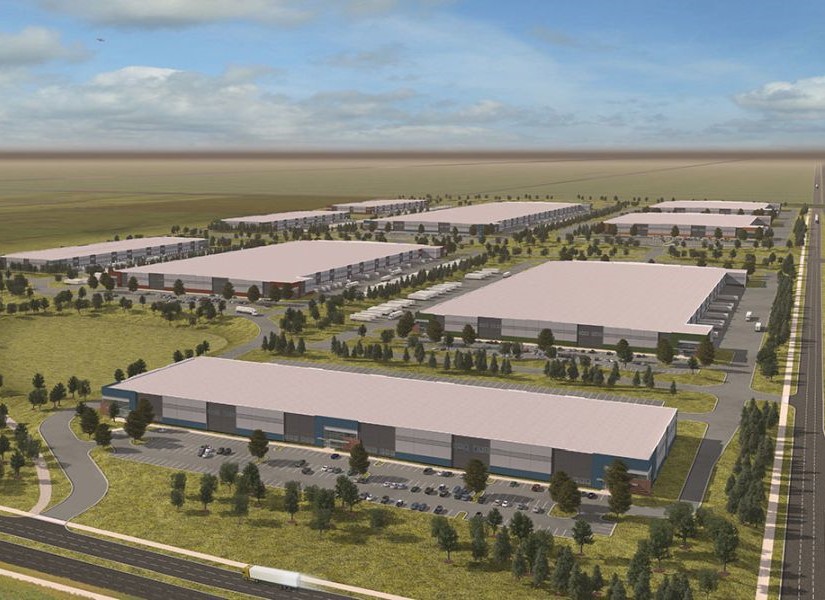 The Opus Group takes a big step forward with its plan to develop Sun Empire, a 3.9 million-square-foot industrial park in Aurora, Colo., with the acquisition of 316 acres of land. Opus relied on the assistance of CBRE to arrange the $49.7 million purchase of the undeveloped Denver-area site from a private seller.
Todd Witty and Daniel Close of CBRE, having first spied the development potential the site offered two years ago, represented Opus in the land transaction. Located near Interstate 70 at the intersection of E. 56th Ave. and Harvest Road in the heart of Denver's Airport submarket, the newly acquired acreage will place Sun Empire within close proximity of Denver International Airport and roughly 20 miles east of Denver's central business district.
Opus is developing Sun Empire in partnership with Principal Real Estate Investors, courtesy of a joint venture sourced with the assistance of CBRE's Tyler Carner, Jeremy Ballenger and Jessica Ostermick. Demand for big-box space in Denver is strong, and it's particularly strong in Aurora, where the vacancy level in the second quarter of 2022 remained at 0 percent, according to research from Avison Young.
---
READ ALSO: Industrial Sector Holds Steady Amid Amazon Slowdown
---
CBRE attributes the demand for large industrial spaces in Denver to a few factors, including the global supply chain breakdowns that triggered a need for more domestic warehouse space and the second-tier expansion of e-commerce in which retailers are beginning to service their e-commerce business from warehouses instead of the ship-to-shore model.
"There's also an island effect in Denver as the market is not within a one-day truck drive from any other large metropolitan area," Todd Witty, senior vice president with CBRE, told Commercial Property Executive. "A shortage of truck drivers and the rising cost of fuel also compounds the problem and makes it difficult to serve Denver from other markets. Finally, supply chain disruptions have triggered an onshoring of manufacturing. As companies bring their manufacturing back from overseas, Denver is a target location because outbound trucking costs are discounted compared to other markets"
Denver's development game
The first phase of Sun Empire will yield a total of 829,000 square feet of speculative Class A space that will consist of an approximately 624,100-square-foot cross-dock facility with 110 dock doors and a roughly 204,900-square-foot front park/rear load building with 38 dock doors. Both facilities will feature ample vehicle and trailer parking stalls, as well as 40-foot clear heights, a feature uncommon in the Denver market, designed to accommodate larger stacking users' larger stacking requirements.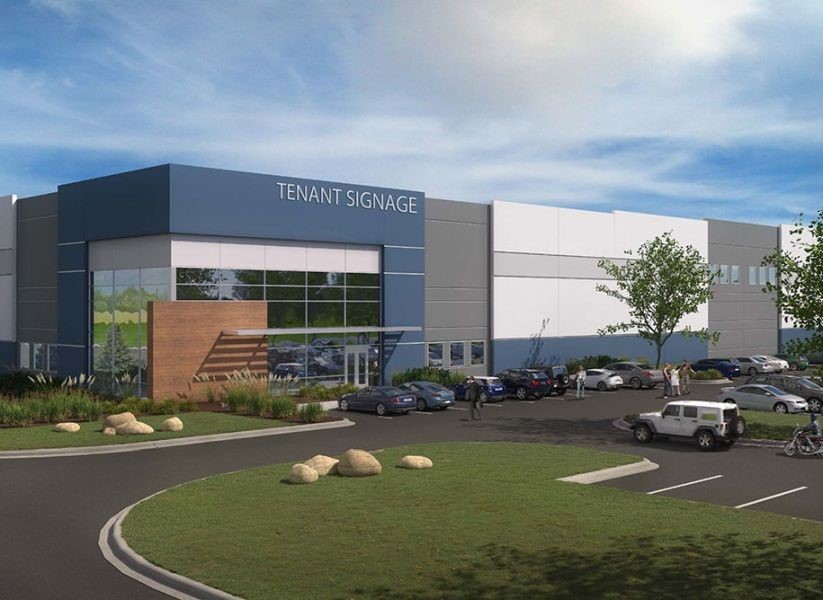 Opus, which is also serving as Sun Empire's design-builder and architect, is hardly the only developer in town with a big project in the works. At the end of the second quarter, 8.7 million square feet of industrial space was under development in metropolitan Denver, 100 percent of which was speculative, according to CBRE's second quarter 2022 report. The two largest projects underway—the 588,000-square-foot First Aurora Commerce Center-Building E and the 542,000-square-foot Highpoint Logistics Park Building 1—are both located in the Airport submarket. More projects are slated to break ground in the coming quarters, and additional projects are in the proposal phase. However, Opus does anticipate a threat of overdevelopment in the short or long term.
"Metro Denver's Airport submarket has sustained 20 years of positive annual absorption in the industrial sector, and currently supply is keeping in step with demand. In 2021, annual industrial delivery volume reached nearly 10 million square feet in metro Denver, a record high, yet total industrial net absorption exceeded new construction," Witty said. "The developers in this corridor have taken a measured approach to new development throughout the last cycle, delivering 1-3 building projects at a time and waiting until they are leased to break ground on additional phases. We anticipate this measured approach to continue or even be more conservative going forward."
Sun Empire's initial phase, which will be expandable up to 1 million square feet, will break ground in September 2022. CBRE will remain involved with the project, as Opus has tapped Witty and Closs to spearhead the marketing of the project for lease, sale and build-to-suit opportunities. The first phase is on track to reach completion in late 2023.