Every year, property tax breaks doled out as economic development incentives cost the Berkeley County School District roughly the price of building a new high school.
Think around $80 million.
School districts across South Carolina collectively lost $472.3 million to economic incentive deals in 2020, and none lost more than Berkeley, according to district financial reports analyzed by The Post and Courier. Those incentive deals can last for decades, and the revenue losses have been growing.
The losses come about because South Carolina counties approved property tax breaks to attract large businesses, but most of the money comes from school districts that have no say in the decision making. 
For example, tax incentive deals cost Berkeley County government $11.9 million last year, but those same county-approved incentives cost the Berkeley school district $79.5 million.
National watchdogs have taken notice. A report by the nonprofit Good Jobs First, which tracks subsidies, concluded that school districts in South Carolina lost more property tax revenue to economic development incentives than those in any other state. The report labeled the Palmetto State the top "loser" in the nation, based on school districts losing $422.9 million in 2019.
The reported losses jumped to $472.3 million in 2020, The Post and Courier found after reviewing the most recent annual financial reports from every district in the state.
Schools lose the most when businesses get incentives because school districts rely heavily on commercial property taxes and have far higher tax rates than cities and counties. Economic development officials argue that the foregone tax money isn't real because companies wouldn't have come if they had to pay those tax bills.
"What I would say is, county government uses these incentives so that the county and school district will get additional revenue," said Berkeley County attorney and Deputy Supervisor John O. Williams II. "I think the analogy that's used sometimes is that half a loaf of bread is better than no loaf of bread."
Critics agree that lots of bread is involved, but argue that local governments are just shifting the property tax burden from big businesses to small ones, and to renters and homeowners.
"This whole system is a very demeaning message for public officials," said Greg LeRoy, executive director of Good Jobs First. "Like, 'we don't care about your infrastructure, quality of life or public universities — we just care about your tax breaks' — and of course, that's not true."
What's inarguably true is, under national accounting standards, the impact of those property tax incentive deals is counted as revenue lost, not gained.
And in South Carolina, it's relatively affluent, growing counties — not counties with high unemployment and shrinking populations — that have been giving away the most. 
Many districts silent on issue
Steve Dykes, Charleston County's economic development director, said the county's use of economic incentives since the mid-1990s has helped create more than 36,500 new jobs. Those companies, he said, have paid $204.5 million to the Charleston School District since 1998.
Considering that the district's new Lucy Garrett Beckham High School cost $104 million, that suggests all the companies Charleston County attracted with tax breaks — over more than two decades — paid not quite enough in taxes to build two high schools. Meanwhile, county residents are paying extra sales tax to fund school construction.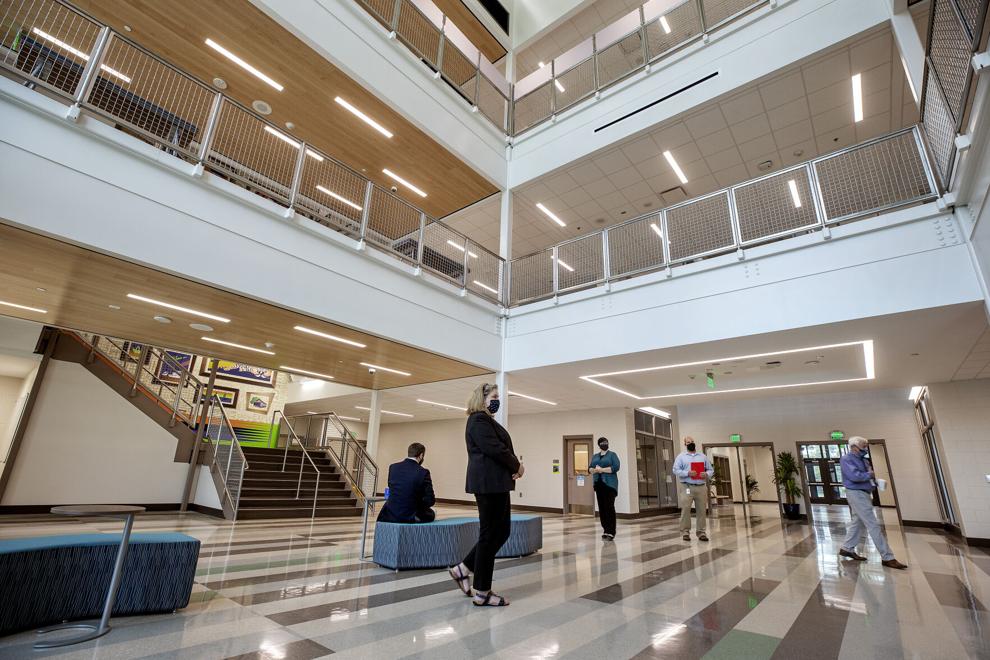 So which is the correct perspective? According to Charleston County, the school district has collected an average of about $20 million yearly in new revenue, but according to the district's certified annual financial report it lost $32.5 million in 2020 alone due to economic incentives.
Both can be true, to a point. As long as counties choose to share the reduced tax payments with public schools, then schools receive tax money that didn't previously exist. However, because of tax breaks, the schools receive far less than they would have normally been owed. And it's all but impossible to prove that a company would have gone elsewhere if they didn't get the tax breaks.
Politically, school districts are in a difficult position. They have no say over the economic incentives counties approve, and counties have the power to decide if the school districts get a fair share of the money that remains after tax breaks are approved, or less, or none at all.
The Charleston County School District avoided taking a position.
"Even though school districts don't have a seat at the decision-making table, we recognize the complexities of developing a tax structure that works for all segments of our state's economy," district spokesman Andrew Pruitt said in a written statement. "We depend on our county government and state officials to balance economic development and the recruitment for new jobs with the revenue to provide the needed services that follow, including quality public education."
According to the national Good Jobs First study, the amount for foregone tax money reported by the Berkeley, Greenville and Charleston school districts put all three of them among the top 10 "loser" school districts in the nation.
In 2020, The Post and Courier found, the amount of foregone revenue grew.
The Berkeley school district, despite multiple requests over several weeks, would not substantively comment on the issue. The district declined to support or challenge Berkeley County's position that the school district benefits financially from the businesses that received tax breaks.
In 2019, Berkeley County Council approved rules that do guarantee the school district a large share of the fees paid instead of property taxes. So the businesses the county attracted with tax breaks do provide revenue for the school district, but last year it amounted to nearly $80 million less than the businesses would have owed the district otherwise. 
Behind the Berkeley school district's nearly $80 million in 2020 lost revenue, Greenville lost $44 million and Charleston lost $32.5 million, followed by the Spartanburg, Anderson and Aiken districts. Statewide, 14 of the 79 school districts reported more than $10 million in foregone revenue.
"We are fortunate that Greenville County has divided the FILOT (fee in lieu of tax revenue) proportionally with the school district," said Tim Waller, spokesman for the Greenville district. "This is not the case in every county in the state."
The room where it happened
The economic incentives at issue all began in the 1980s, and Harry Miley Jr. was in the room where it happened.
Miley, the chief financial officer in the Richland 2 School District, was a senior assistant to Gov. Carroll A. Campbell Jr. when the state approved fee-in-lieu-of-tax incentives and multicounty industrial parks. Those incentives eliminate property taxes for large businesses, and put counties in control of the reduced fees that are paid instead.
"We helped write those," said Miley, who chaired the Board of Economic Advisors under Campbell and Gov. David Beasley.
"They had good intentions, but they morphed over the years," he said.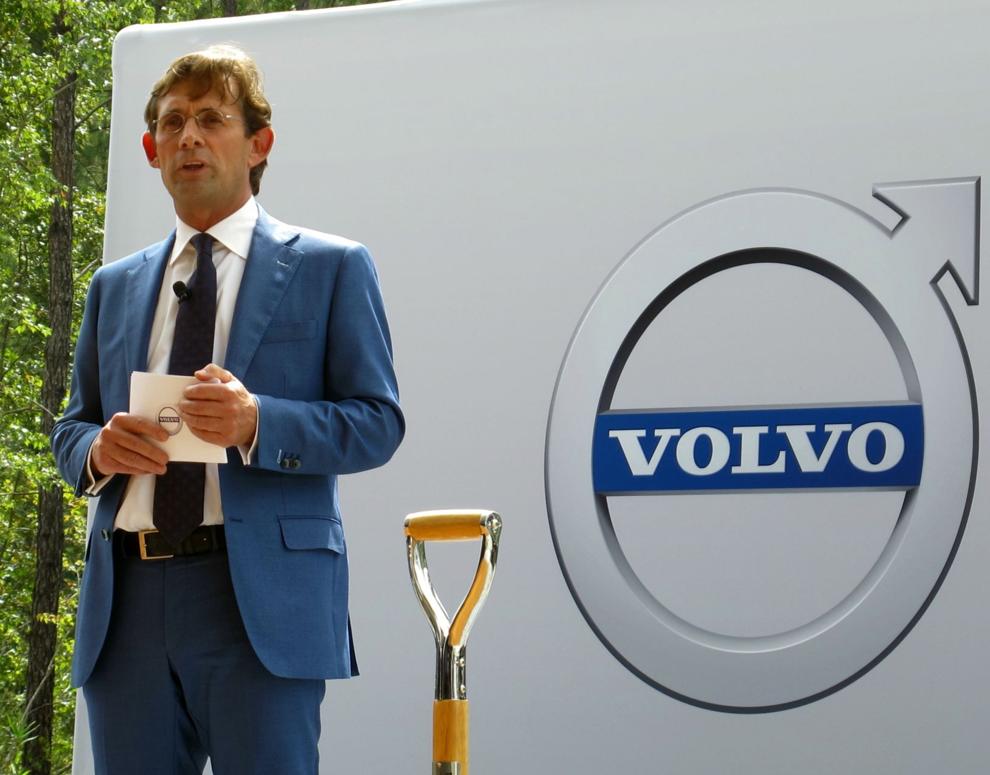 Here's how the combination of property tax breaks awarded by county governments can work together:
First, a fee-in-lieu-of-tax deal is approved for the business property. That eliminates all property tax, replacing it with a fixed fee that's much lower than the property taxes would have been, for decades. School districts are supposed to get a proportionate share of the fee.
Next, the business property can be designated as part of a multicounty business park. Doing so gives the county government control of all the fee money. School districts could receive a proportionate amount, or none at all, at the county's discretion. 
Finally, businesses that pay the reduced fees can get some of the money back through another incentive called special source revenue credits, to help them pay for the development for which they are receiving the tax breaks. The rebates can pay for infrastructure, such as roads and sewer lines to serve the development. For example, $6.5 million of the fees paid by Volvo in Berkeley County are being used for Volvo's development-related infrastructure.
"As the system has evolved, it's like there's a room full of tables with money sitting on them, and the companies get to walk through and take what they want," said LeRoy.
Miley said the property tax incentives were prompted after an Upstate paper company moved to Georgia in the 1980s, ostensibly because of South Carolina property taxes, which hit manufacturers particularly hard. Statewide, manufacturers have been taxed on 10.5 percent of what their property is worth, compared to 6 percent for most businesses and rental housing, and 4 percent for owner-occupied homes.
The incentives were aimed at leveling the playing field, in terms of property taxes, so that manufacturers wouldn't be assessed at higher rates than other commercial properties. But as years passed, the incentives have grown both more generous and more common.
These days, hardly a month goes by without counties approving tax breaks for new or expanding companies, and the combination of tax breaks can result in a manufacturer effectively paying rates lower than a homeowner.
Statewide, the property tax loss for all school districts climbed from $323.9 million in 2017 to $472.3 million in 2020.
"There is a good argument that if you take all the economic incentives away, there would be less investment in the area," said Miley. "That is a legitimate statement.
"The counter argument is, did you really need to give them a 100 percent tax credit where nobody collects a dime for 20 years?" he said. "When you give a tax incentive, you're basically shifting the burden to someone else for a while."
Quite a long while
The FILOT deals that replace property tax bills with lower, fixed fees last for up to 40 years and are available to new or expanding businesses investing as little as $1 million, according to the S.C. Department of Revenue. Very large companies can get a deal that lasts for 50 years.
"Fees in lieu of taxes are inherently problematic for school districts," said Waller. "The practice allows one elected body to bargain away the taxes that would be due to another elected body without the involvement of the second body in the name of economic development."
He said such agreements tend to shift the tax burden to small businesses while raising costs for school districts. That's because new businesses tend to bring more people to an area and their children need schools, but owner-occupied homes are exempt from school district operating taxes in South Carolina.
If there's only a FILOT deal, the school district gets a proportionate share of the money. There's less tax money, but if the school district accounted for 60 percent of a property tax bill, it would get 60 percent of the reduced fee paid instead.
When the FILOT deals are paired up with the multicounty business park tax break, counties get control over all the money. Officials in Greenville and Berkeley counties said their school districts still get a proportionate share, but that's not true everywhere and has been the subject of litigation.
"The school district actually receives the bulk of the revenues from the multicounty industrial park in Berkeley County," said Williams.
Typically, there's no actual business park. Rather, local governments simply designate a business property as being part of a multicounty park. They are called multicounty parks because the concept was promoted as helping struggling rural counties, which usually get 1 percent of the fee money.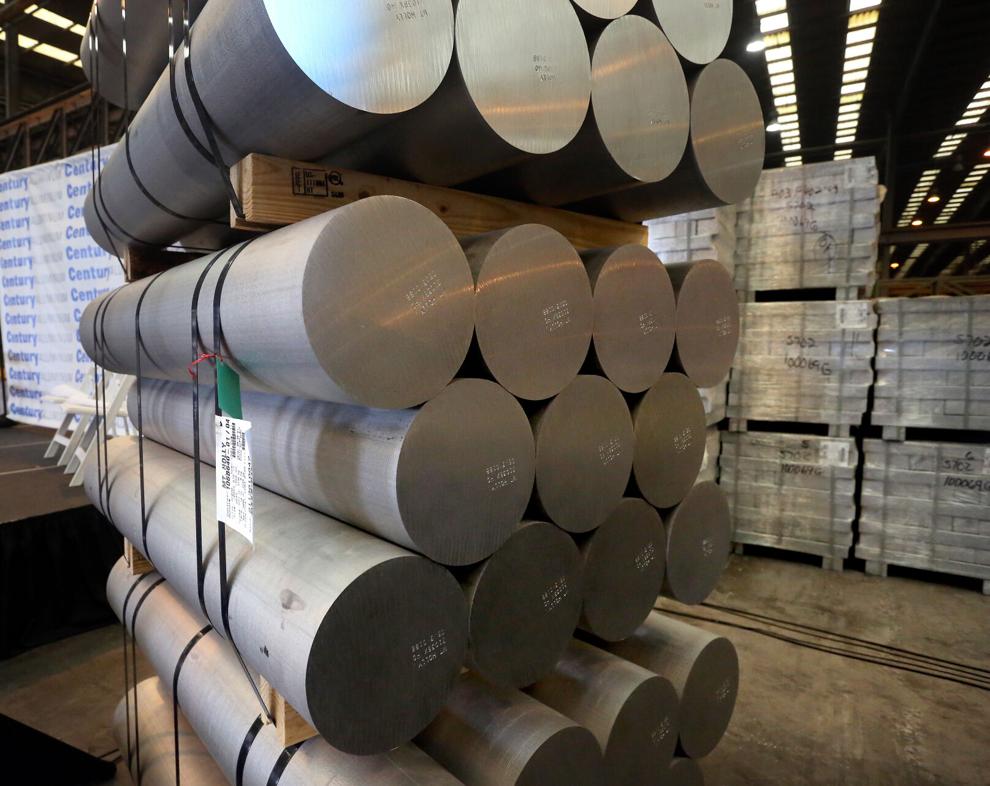 School districts stand to lose the most property tax revenue when deals are made, but towns and cities, technical colleges, park and recreation boards, and even the Riverbanks Zoo in Columbia — any government branch that collects a property tax — can also lose money to tax incentive deals.
While financial statements count the economic incentives as lost tax revenue, Williams and others argue that the governments are getting more revenue than they would have otherwise.
Berkeley County Supervisor Johnny Cribb said that in recent years the county has been selective about which companies get tax breaks, favoring those that provide high-paying jobs or boost the tax base without putting demands on schools — Google's data center being one example.
"We would characterize it as industry coming in and helping the school district and the county," said Cribb. "In the 2.5 years I've been here, there hasn't been a project awarded that all parties wouldn't be happy with."
Counties hold all the cards
In 2001, the state Supreme Court decided, in a lawsuit involving Horry County Schools, that counties alone get to decide how the fee money is divided up in a multicounty business park scenario.
"The MCBP scheme allows the county to determine unilaterally what percentage of revenue derived from the fee in lieu to allocate to schools," the court's majority wrote. "Certainly nothing in the ballot question authorizing the constitutional amendment alerted voters that this result was possible. On the contrary, voters were assured by public officials that school funding would not be affected."
It was a ballot question approved by voters, the court noted, that made the tax scenario possible.
"A county can negotiate a district's share of the pie down to zero percent," said Scott Price, executive director of the South Carolina School Boards Association.
About the only positive thing that's happened in recent years, he said, is that accounting standards changed to require school districts to report how much revenue those deals are costing. The rule, known as GASB-77, doesn't cover all economic incentives, but covers tax abatement deals, including FILOTs, multicounty parks and special source credits.
"It doesn't make sense to us that another entity can negotiate away tax revenue," said Price.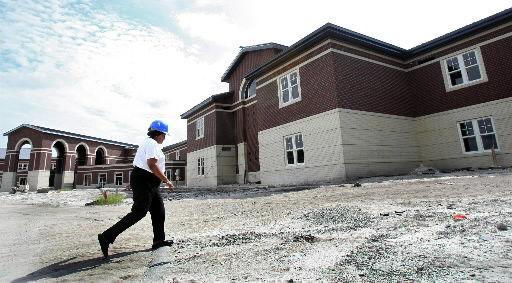 Schools used to face the same challenge in South Carolina with another property tax scheme, the "tax increment financing district," or TIF. The way those used to work was a local government could draw lines on a map and declare the area a TIF district, and for many years any property tax revenue in that area, due to increases in property value, would be controlled by that local government.
Most of the money was property tax revenue that would have gone to the school district, and school districts were not allowed to opt out. In theory, the money was supposed to be used for improvements within the TIF districts — supposedly blighted areas — that would attract businesses and increase property values and therefore taxes. In practice, TIF districts allowed towns and cities to vacuum up property taxes that would have gone to school districts.
For example, the town of Mount Pleasant created a large TIF district in 2002 that included the site of the then-proposed Towne Centre shopping mall, and many other business districts in the town. Over 15 years, the town collected tens of millions of dollars in property tax that would have otherwise gone to the Charleston School District, and used it for things including roads, parks and building a new Town Hall.
In 2005, a change in state law allowed school districts to opt out of new TIF districts — a substantial shift in power that gave schools a seat at the bargaining table. In 2019, the Charleston School District used that power to negotiate down plans by the city of Charleston for a large TIF district supporting the development on and around Laurel Island.
With FILOT deals and multicounty business parks, districts have no power to negotiate over revenue or shape the deal-making.
"Economic development is a good thing, but schools have to deal with that somehow," Price said. "If they are not getting the revenue they should be getting because of economic incentives negotiated by the counties, how are they going to make up for that?"
Berkeley County has not only bargained away more property tax revenue than any other county in the state, and most in the nation, but in at least one case — the Google data center — signed a non-disclosure agreement that keep the public from learning the details.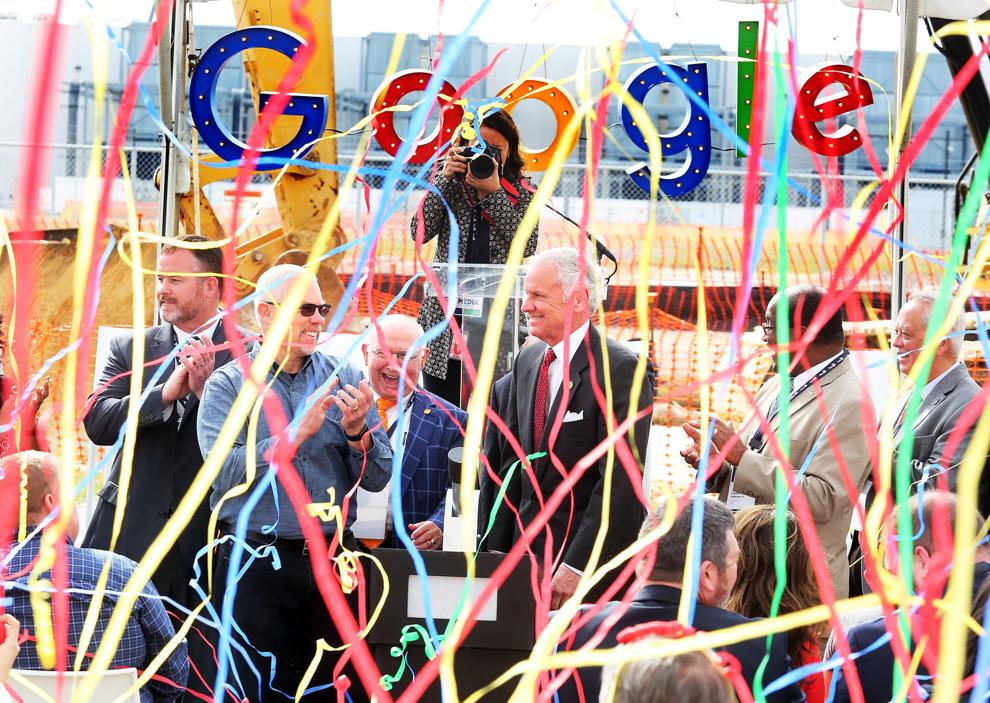 Williams said the data center is a key reason Berkeley County's tax incentive numbers look so high in the school district financial reports. Data centers full of computer server equipment can add lots of value to the tax base but don't create large numbers of jobs.
"Those are heavily incentivized, but they contribute a large amount of taxes and don't demand many public services," Williams said.
He said the county doesn't offer incentives to every company, but he could "probably count on two fingers" how many companies have come without them.
Cribb, the county supervisor, said people questioning the tax breaks should ask themselves one question: "Would everyone involved say we're better off having a data center than not? I think everyone would say we are," he said.
Most pro-incentive arguments rely on something that cannot be proven — the idea that business would have gone somewhere else but for the tax breaks. That's a gamble counties are often unwilling to take, but they are mostly gambling with school districts' money.