Rail News Home
8/17/2021
Rail News: Intermodal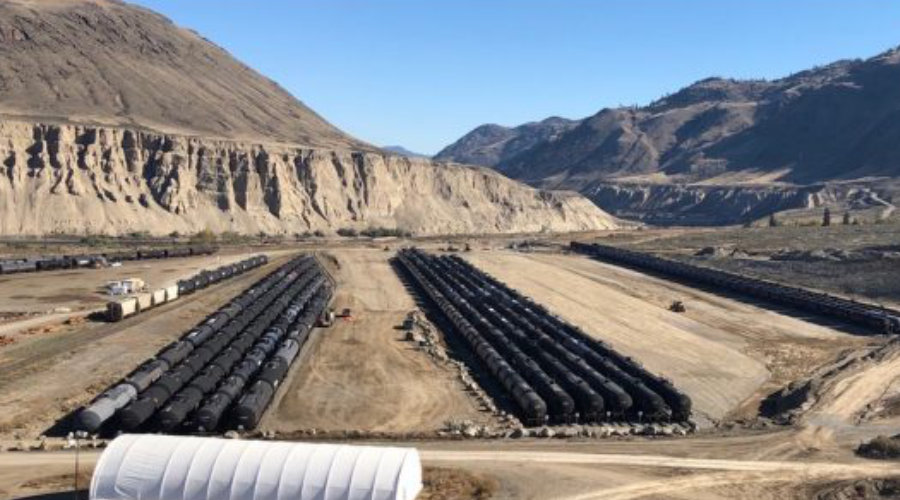 Ashcroft Terminal Ltd. recently signed an investment agreement with Canadian Tire Corp. through which the latter will acquire a 25% equity interest in Ashcroft Terminal.
PSA International Pte Ltd will continue as the operator and retain a majority 60% interest, with the remaining 15% held by founding partner CrescentView Investments Ltd.
Ashcroft Terminal is an inland port located east of Vancouver, British Columbia. It is the only major privately-owned industrial property in Canada served by both CN and Canadian Pacific, Ashcroft terminal officials said in a press release. The facility also is located near major highways.
The partnership with Canadian Tire will enable Ashcroft Terminal to further invest in infrastructure and capacity growth for the long term, company officials said. The terminal has become a hub to serve the needs of a broad range of industries and customers moving their products by rail, they said.
In addition, Canadian Tire will further diversify the customer base and enable Ashcroft Terminal to develop tailored solutions for North American retailers while continuing to grow service offerings for bulk customers.
"We are excited that Canadian Tire, the single largest container importer in Canada, is joining forces with PSA International and Ashcroft Terminal to form a long-standing partnership," said Ashcroft terminal Chief Executive Officer Enno Koll. "Ashcroft Terminal facilitates the shift from truck to rail and significantly reduces the movement of trucks in the busy metro Vancouver area."