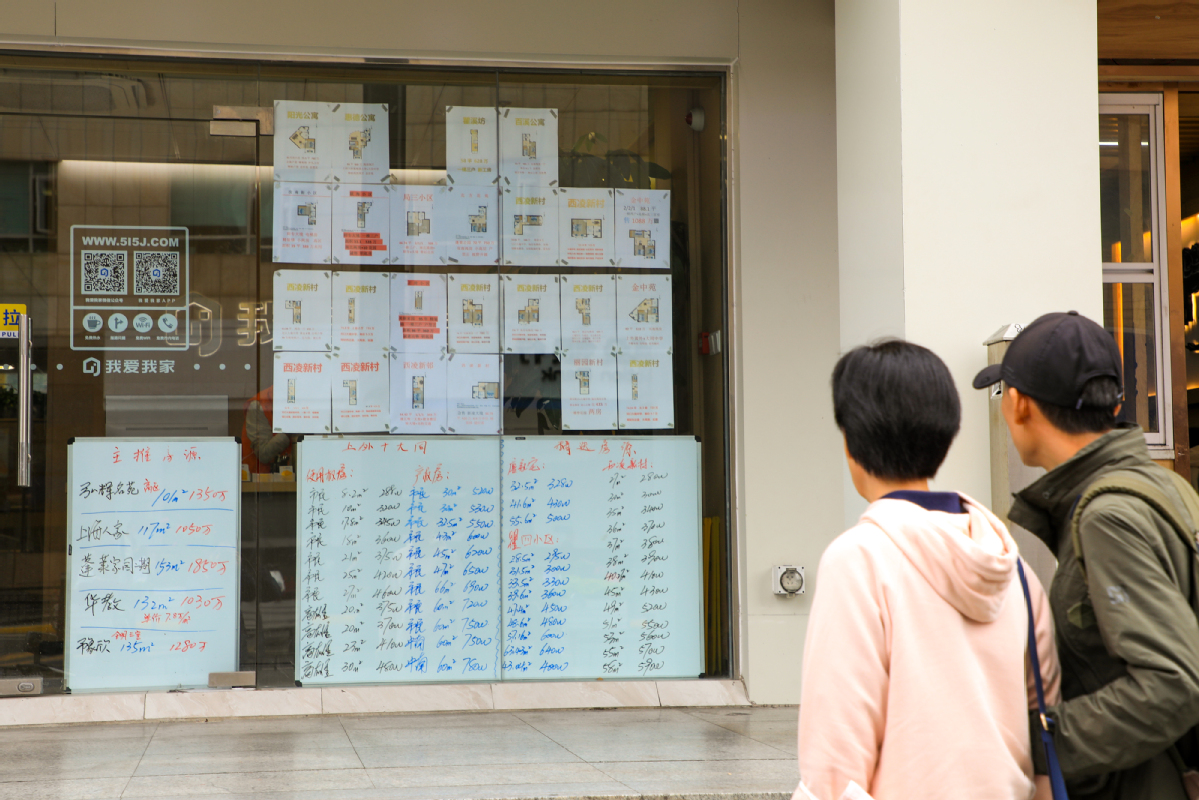 Sector among first to recover as more brands, investors, developers are attracted
The retail property sector will be among the first to see recovery, said industry experts, who believe this particular realty domain contains huge growth potential.
By comparing the average data of the same period between 2017 and 2019 with this year"s first nine months, demand for retail property leasing recovered rapidly, only after logistics properties, said Xie Chen, head of research with CBRE China, a commercial real estate services and investment firm.
"Thanks to the constant resumption of demand, the rise of retail property vacancy rates shrank since the last quarter of 2021," said Xie. "The conditions in Beijing, Shanghai and major second-tier cities in East and Central China are more encouraging, as the rent for retail space on the first floors of shopping centers has stabilized with small growth.
"Despite a slow global economy, China's economic fundamentals have continued to attract brands, investors and developers to the retail property market," said Shaun Brodie, head of research content for China with Cushman & Wakefield, a global real estate services firm.
Due to China's positive economic performance, good business environment and established retail ambiance in mature projects, brands, investors and developers have further expressed their confidence in the country's overall retail property market, said Brodie.
Data from the National Bureau of Statistics showed China's total retail sales of consumer goods increased by 6.8 percent year-on-year to reach 34.2 trillion yuan ($4.7 trillion) in the first three quarters, and consumption contributed 83.2 percent to overall economic growth, indicating that consumption has become a major driver of economic growth.
"Retailers, particularly domestic brands, are adjusting their offerings to align with evolving consumer preferences and pricing to cater to a more affordable range," said James Macdonald, head and senior director of Savills China research.
Furthermore, specific sectors like health and wellness, new energy vehicles, and children-related retail operators are showing signs of recovery and increased activity, Macdonald said.
"The revival of consumption has spurred recovery of the retail property market. In Shanghai, for example, retail leasing in the city continued to improve over the third quarter," said Yao Yao, head of research for JLL China, a global real estate advisor.
Some 320,000 square meters of retail space in Shanghai's urban area were absorbed in the third quarter, nearly twice that of the 170,000 sq m in the second quarter, said Yao.
"The food and beverage sector remained active in offline expansion. We also observed stable demand from sportswear and sports equipment brands, skincare and perfume chains, jewelry and accessory brands as well as NEV showrooms, offering strong support toward the sector's leasing demand rebound," Yao said, adding that due to the huge market supply, the recovery of rents was at a comparatively slower pace.
To better tap new trends in the retail property sector, Yao suggested strengthening the merger of online and offline channels, further exploring new retail forms by building innovative consumption scenarios and enhancing consumption experiences as solutions.
Brodie sees great potential in the retail property sector in major Chinese cities in terms of real estate investment trusts, sustainability, digitalization and the metaverse.
According to estimates, there are more than 2,100 pedestrian streets each with a retail area of more than 20,000 sq m in China. The total inventory of pedestrian streets now exceeds 100 million sq m. Meanwhile, there are over 6,835 retail properties with a gross floor area of over 30,000 sq m each.
The total inventory of retail properties now exceeds 540 million sq m. REITs can open up the previous closed-loop system related to retail asset operations involving investment, financing, construction, management and fund exiting, Brodie added.