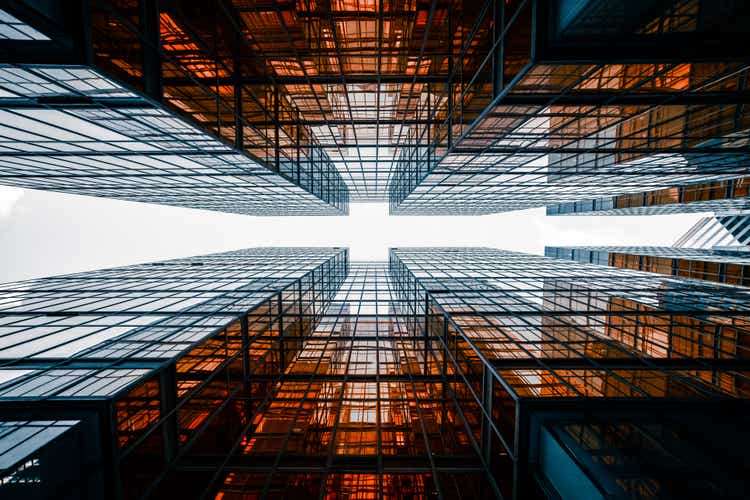 Overview
Usually, investment firms, hedge funds, and real estate investment trusts manage their portfolio in-house. In contrast, some outsource portfolio management to third-party asset management companies like The RMR Group (NASDAQ: RMR). Headquartered in Newton, Massachusetts, RMR was founded in 1986. The company is a leading asset management company in the US, focusing on commercial real estate (CRE) and other allied businesses. The company employs over 37,000 professionals in 30 offices countrywide and has over $32.7 billion of assets under management. The company has over three decades of experience in buying, operating, financing, and selling CRE.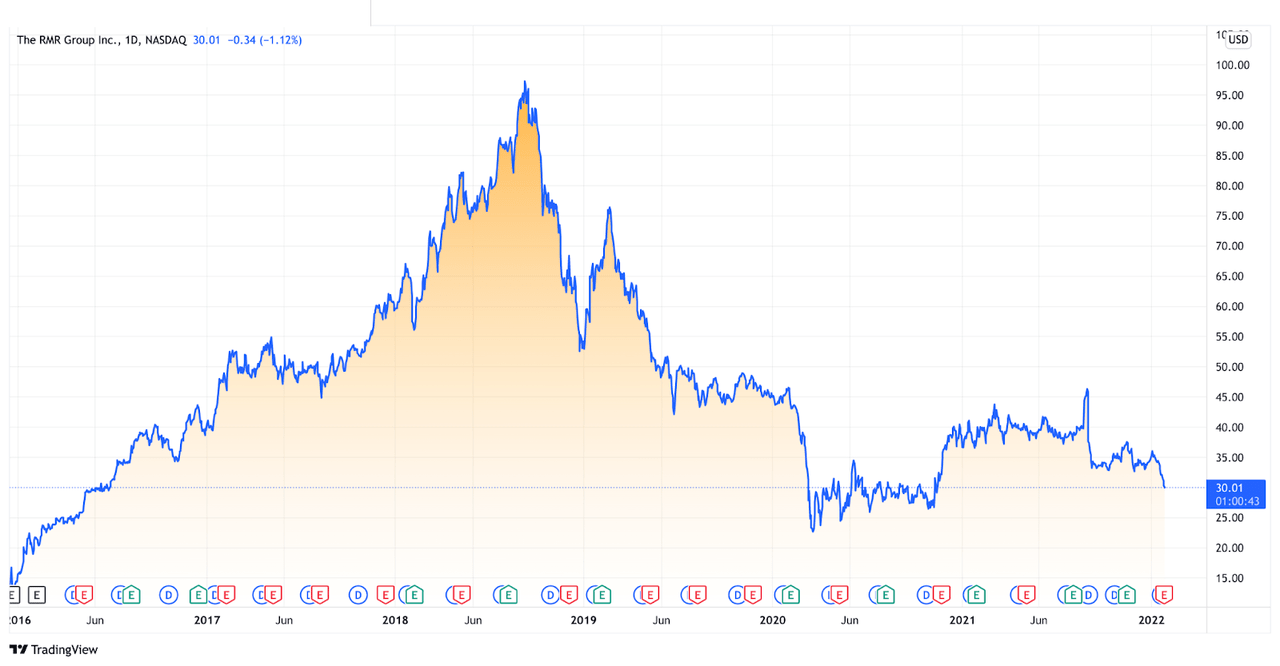 Though the RMR Group is not widely-known, it can generate high returns in the long run with steady dividends. It offers a unique way to diversify any portfolio to include real estate. Considering the factors discussed in this article, investors may find this stable-growing company to be a low-risk addition to their portfolio.
Long-term Contracts Pave the Way For Cash Flows
RMR operates a simple and predictable business that is good for stability. The company manages commercial real estate properties for large institutions. RMR's most significant advantage is that the company has established a powerful position in the commercial property management space and has bagged long-term (20-year) contracts with several major REITs, commercial real estate firms, and closed-end funds. The long-term contracts help provide predictability to the company's operations over the next decade. This helps predict the baseline cash flow level for the next 20 years even if, in the worst case, there are no new clients acquired. These long-term contracts work to the RMR Group's advantage and ensure investors' stability.
Getting large commercial real estate properties to sign long-term property management contracts is a major challenge. While any company can become a property manager, only the best with a long track record of stable performance can bag massive property management contracts with large multi-billion-dollar institutions. In this regard, RMR is very successful, with their long-term evergreen contracts accounting for a massive revenue share.
While the RMR Group has some major competitors in commercial real estate property management like the Jones Lang LaSalle (NYSE: JLL) and the CBRE Group (NYSE: CBRE), the relationship nature of its business gives investors the confidence that its clients are likely to stick around, thereby ensuring stable base revenues down the years. Given these client relationships coupled with long-term contracts, RMR has a level of stability not observed across most of its competitors when seeing their balance sheet histories.
A Diverse Portfolio Lacking Direct Exposure
As a property management company, RMR Group lacks direct real estate exposure, which works to its advantage. The primary asset on RMR's balance sheet is cash, with the company having cash reserves of around $254 million and just $2.2 million in "property and equipment" as of Q3 2021.
RMR's contracts with its clients include a property management fee along with an incentive fee and asset management fee. The asset management fee is fixed at 0.5% to 0.7% of the asset's cost, irrespective of the asset's market value. We can infer that RMR's only real estate exposure comes from the incentive fee, around 0.5% of the managed REIT's stock market performance. It is to be noted that the incentive fee is to the advantage of RMR as there is no disincentive for negative performance. With the vaccine deployment picking up speed and the Omicron wave showing signs of receding, RMR is in a great position heading into 2022 as it looks to gain from the management and incentive fees.
The RMR Group manages a strong portfolio of commercial real estate companies, including the RMR Mortgage Trust, Travel Centers of America, Tremont Mortgage Trust, and the Industrial Logistics Properties Trust (NASDAQ: ILPT) – all of which have performed well despite the economic effects of the pandemic. This helped RMR enjoy a much-needed boost during the challenging years of the pandemic.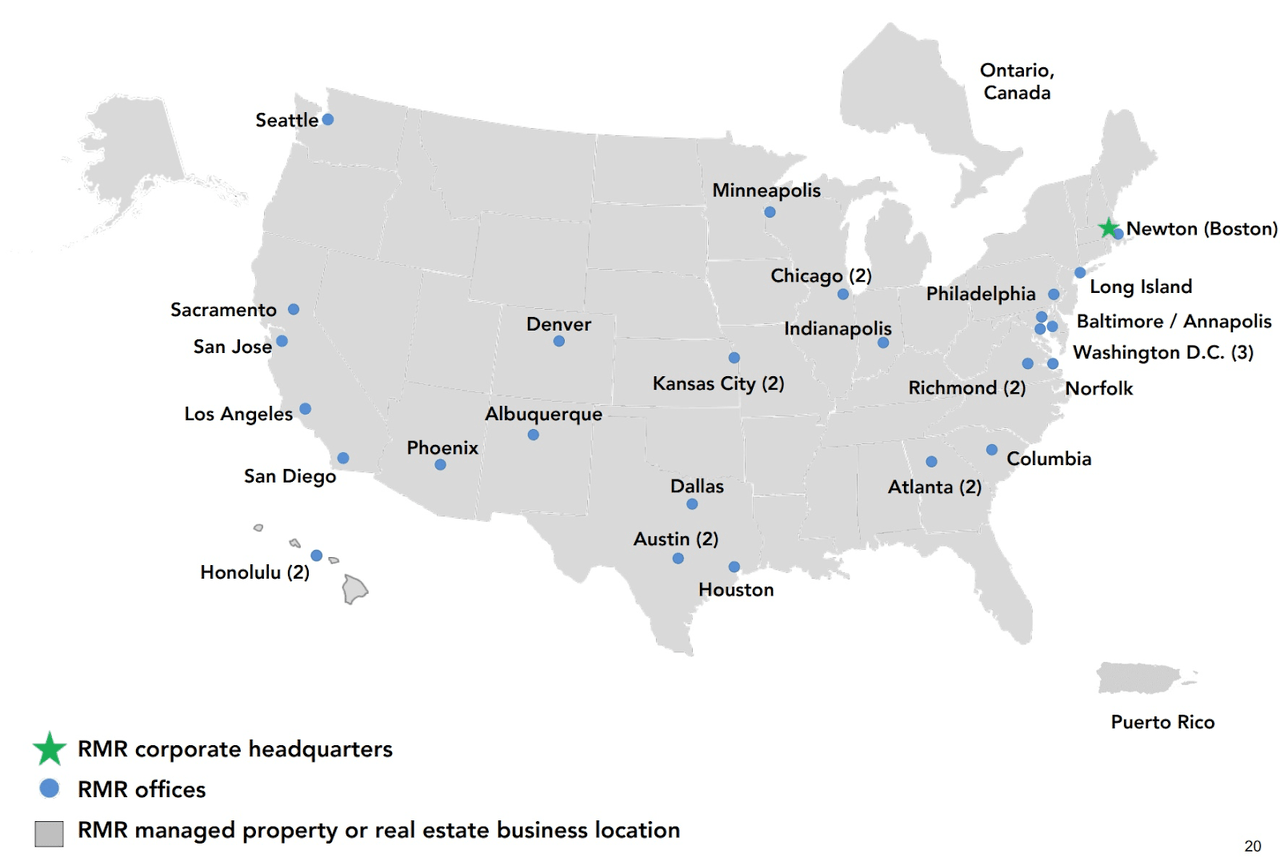 It is to be noted that the properties are located all over the US, spread across 47 states and overseas in Canada and Puerto Rico. The company offers management services to a wide range of commercial real estate assets, including senior living communities, healthcare facilities, office buildings, hotels, leased lands, necessity-based retail centers, and specialized government buildings. The portfolio's diversity ensures that RMR Group enjoys a balance, even as impacts to different real estate sectors vary.
Another considerable advantage of investing in RMR Group is its financial position. The company holds no debt, which is a rarity in the sector of investment companies. Also, the company has adequate cash reserves to handle business operations and cover dividend payouts. Combined with the diversity in its portfolio, this alone reduces the company's risk significantly.
Risk Analysis
RMR manages over $32.7 billion worth of real estate assets, and its portfolio includes over 2,100 private and public real estate properties across a wide range of industries. The property portfolio of the company is shown below: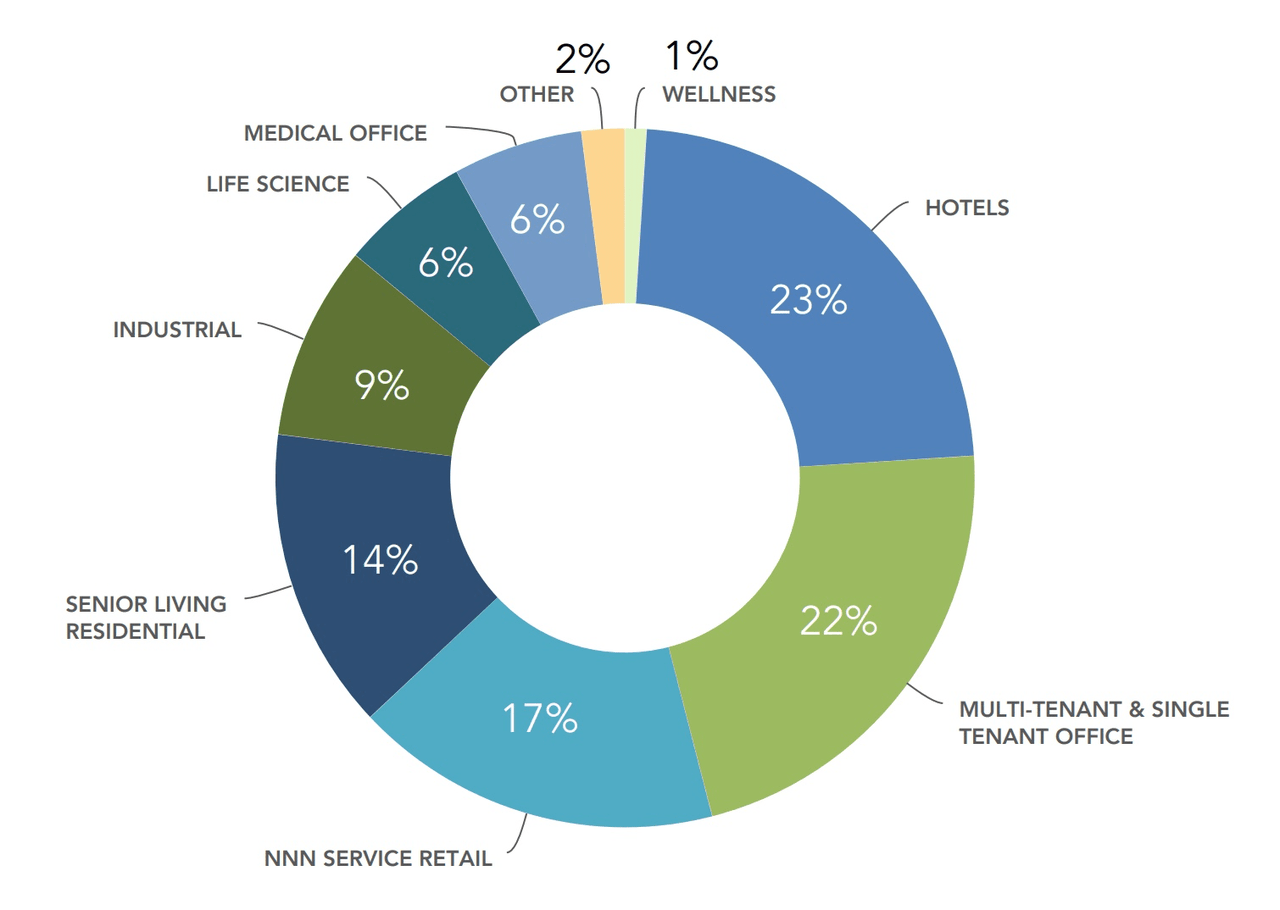 Typically, we would consider this diversification to the benefit of the company. However, with the pandemic still going on, the particular diversification is in several struggling sectors. As we can see, nearly 76% of all its assets under management are in hotels, office complexes, retail properties, and senior living communities – four of the hardest-hit sectors by the Covid-19 pandemic. With offices announcing permanent work-from-home options, office complexes and hotels are the biggest Achilles' heel in the RMR's portfolio.
Since RMR's revenues are on a performance basis, the company's growth relies on developing the real estate properties under its management. Most of these properties – especially offices and hotels – are struggling to get back on their feet after the pandemic. These commercial real estate properties have had a few challenging quarters, thereby impacting RMR's revenues. While hotels do not make up a sizable amount of the company's portfolio, it is definitely a risk worth considering in the event that the hospitality industry does not fully recover in the near future.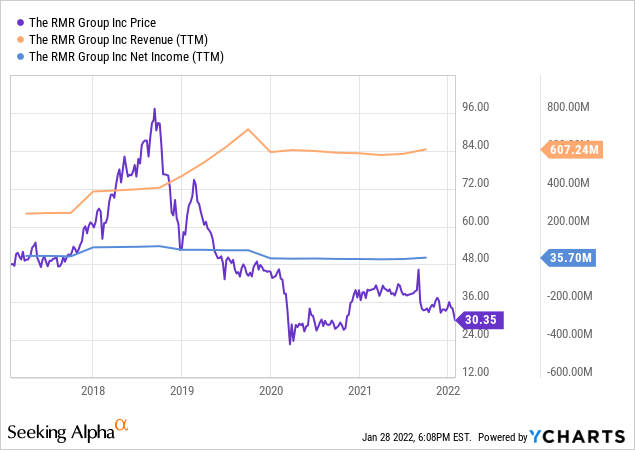 Unsurprisingly, the RMR Group reported reduced revenues in 2021. The company reported a net income of $30.8 million for the fourth quarter of 2021, ending on September 30th. While this is a 6% sequential quarter increase and a 28% increase from the previous year, revenues are still down compared to pre-pandemic levels. However, it is to be noted that revenues have been steadily increasing in the last few quarters as the pandemic's effects recede and economic activity picks up.
Conclusion
RMR is positioned with unique opportunities to grow. Increasing client revenues alongside client fees can subsequently increase its overall revenues in this economy. The company has recently announced its plans to divert excess funds to new ventures, thereby acquiring new clients.
The company's biggest advantage is that it doesn't have any debts and is a growing asset operator with minimal exposure to clients' real estate valuations. Additionally, the incentive fee collection of RMR is likely to grow, increasing its revenues in 2022. Despite being a commercial real estate management firm, it is not overexposed to the weakening hospitality sector like many of its competitors, which works to its advantage. For the aforementioned reasons, RMR is undervalued and presents investors with an excellent opportunity to invest in a company that has the potential to generate high risk-adjusted returns.