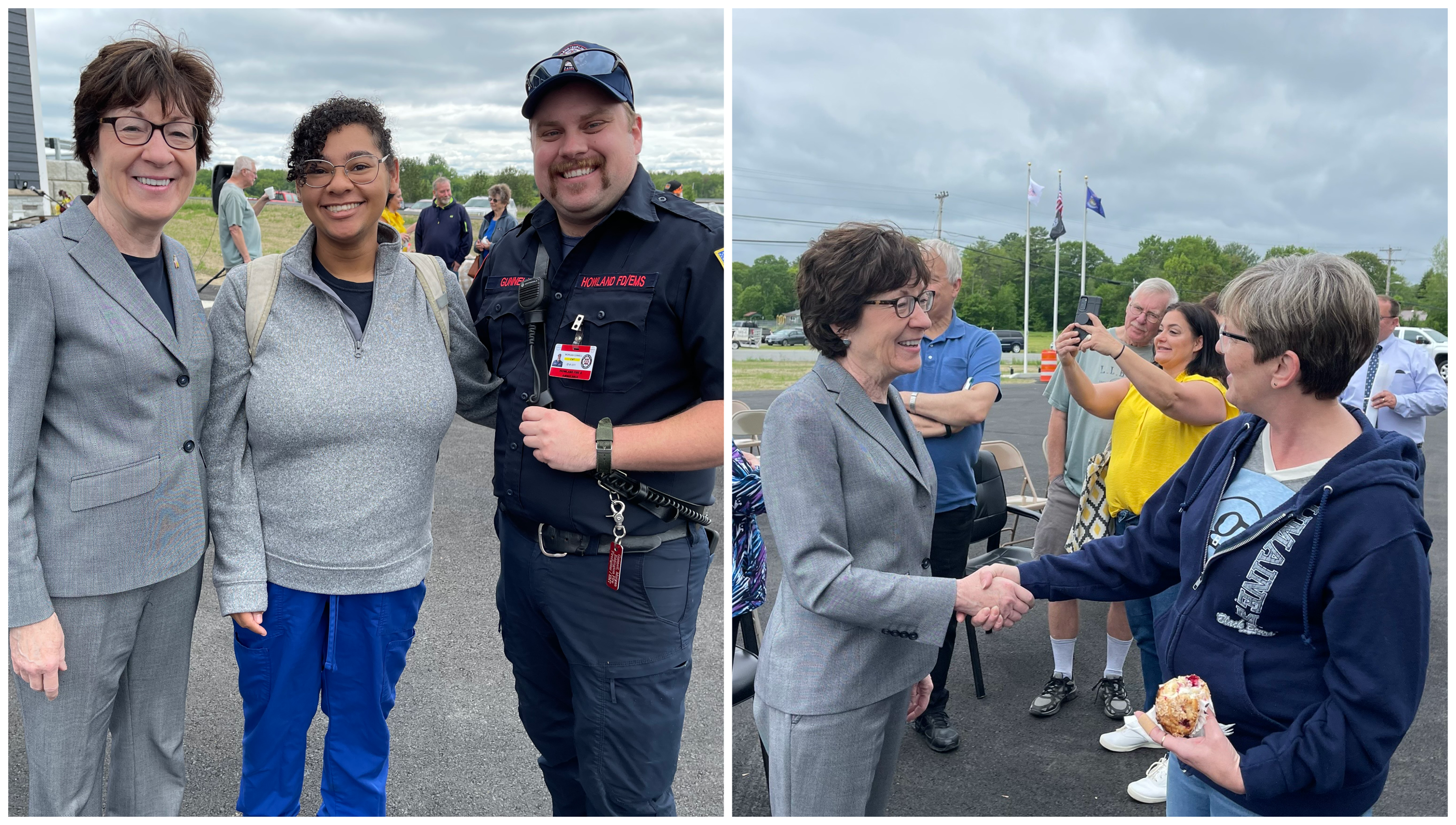 Howland, ME – Today, U.S. Senator Susan Collins joined residents and town officials at a ribbon cutting ceremony for the new Howland municipal services building.
"I was delighted to join local community members at the grand opening of Howland's municipal services building.  We not only celebrated the completion of a new building, but also the entire community that worked collaboratively to make this project possible," said Senator Collins. "By combining the town office, fire department, ambulance department, and library in one state-of-the-art building, Howland will be able to improve the delivery of services for residents.  I applaud Howland on its successful effort to build this modern facility that has brought town services—and the community—together."
The new municipal services building will replace the existing town office that is nearly 100 years old and will provide space for the town offices and a library.  In addition, the facility will house the Fire Department and Ambulance Department, replacing the current fire station that was built in the 1970s for a volunteer force.  When Howland transitioned to a full-time Fire/EMS service, the fire station no longer provided adequate space for equipment and personnel.  The Howland Fire Department is responsible for fire protection in six neighboring towns covering 250 square miles. 
The new building is on the land where the former Howland Tannery was located.  Several years ago, local community members, environmental and sportsmen's organizations, area businesses, the Penobscot Tribe, and government at all levels worked to restore the Penobscot watershed, which included demolishing the defunct tannery and cleaning up the brownfield site.  The project also reclaimed the land next to the new municipal services building, allowing the town to create the Veterans Memorial Park that honors Howland's service members.  Senator Collins supported this comprehensive restoration effort. 
###