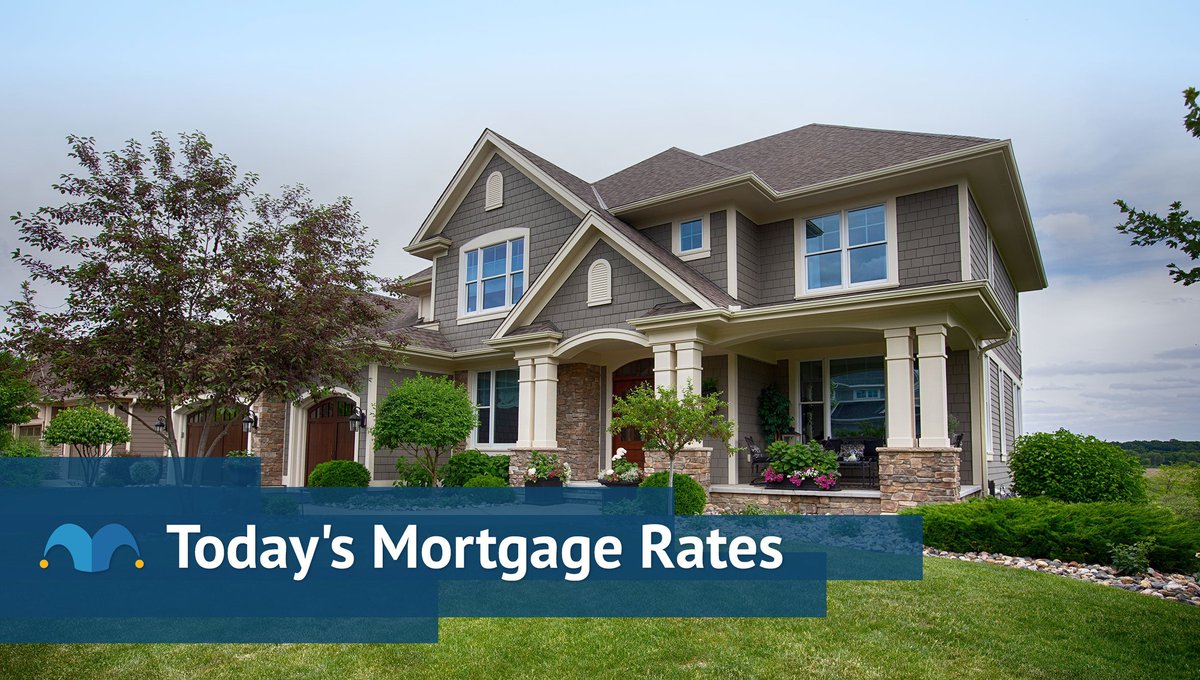 Mortgage rates have risen steadily all year. Is there any hope for near-term buyers?
Mortgage rates sat at affordable levels for all of 2021. Then 2022 began, and rates began their upward climb.
Here's a summary of mortgage rates for April 25:
| Mortgage Type | Today's Interest Rate |
| --- | --- |
| 30-year fixed mortgage | 5.345% |
| 20-year fixed mortgage | 5.146% |
| 15-year fixed mortgage | 4.428% |
| 5/1 ARM | 4.148% |
Data source: The Ascent's national mortgage interest rate tracking.
30-year mortgage rates
The average 30-year mortgage rate today is 5.345%, up from 5.326% on Friday. You'll enjoy lower monthly payments with a 30-year mortgage, but you'll also spend more on interest throughout the life of your loan.
20-year mortgage rates
The average 20-year mortgage rate today is 5.146%, down from 5.191% on Friday. You'll get a lower mortgage rate on a 20-year than with a 30-year loan, which means getting to enjoy some savings on interest. But your monthly payments will be higher, and potentially harder to fit into your budget.
15-year mortgage rates
The average 15-year mortgage rate today is 4.428%, up from 4.419% on Friday. You'll generally get a much lower interest rate on a 15-year mortgage than with a longer-term loan. But at the same time, your monthly payments may be much more difficult to swing.
5/1 ARMs
The average 5/1 ARM rate is 4.148%, up from 4.119% on Friday. A 5/1 ARM could save you money initially compared to a 30-year mortgage, because you can get a lower interest rate to start off with. But be careful — after five years, your loan's interest rate could start adjusting once annually, and it may rise a lot over time.
Is buying a home feasible right now?
If you have a large pile of cash and a flexible budget, sure. But many buyers are likely to find that today's housing market isn't very approachable. Not only are mortgage rates higher than they've been in a long time, but home prices are still quite elevated. That's not exactly a cost-effective combination.
Plus, housing inventory is extremely limited right now. That means you're more likely to face competition even if you're willing to move forward with buying, rising mortgage rates and all.
Now if you're able to make a cash offer on a home, you won't have to worry about what mortgage rates look like. Otherwise, if you're going to buy despite today's housing market conditions, you'll need to make sure to shop around with different mortgage lenders in an effort to eke out lower borrowing costs.
A historic opportunity to potentially save thousands on your mortgage
Chances are, interest rates won't stay put at multi-decade lows for much longer. That's why taking action today is crucial, whether you're wanting to refinance and cut your mortgage payment or you're ready to pull the trigger on a new home purchase. 
The Ascent's in-house mortgages expert recommends this company to find a low rate – and in fact he used them himself to refi (twice!). Click here to learn more and see your rate. While it doesn't influence our opinions of products, we do receive compensation from partners whose offers appear here. We're on your side, always. See The Ascent's full advertiser disclosure here.