One of the leading flex office providers in CEE expects to see drastic changes in the office market during the coming years. Property Forum talked to Hubert Abt, CEO of New Work about the drivers of the rapidly evolving world of workplaces.
Companies are still reassessing the size of the office space they need. Which sectors will be the first to reduce their footprint in the next 3 to 5 years?
The answer is two-folded. Short-term, no particular industry is leading the pack as it depends on the employer's culture and the hybrid work allowance. Overall, a reduction of approximately 30% because of hybrid work is a fair assumption in the next 2 to 3 years. Mid and long-term, all industries where AI can replace the workforce will delete their space requirements. This means that the service part of telecommunication companies, insurance providers and banks will be industries that will need much less space because robots and software will replace their workers. In those industries, the space reduction will be at least 50% in 5 years term.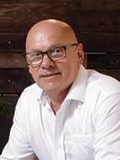 Hubert Abt
CEO

New Work & workcloud24
Hubert Abt has been working in the real estate industry for over 30 years. He worked as a developer and later in the land banking sector and provided equity and Mezzanine capital for various real estate projects. In 2012, he founded New Work Offices in Budapest, which provides various flexible office solutions. Since then he developed the business model further and grew the company to today 16 locations in 3 countries with approx. 46,500 sqm which brings New Work Offices in the top 3 list in CEE. Hubert now leads the company as CEO while focusing on investor relations and developing new products like New Work´s Franchise Package or The Digital Office Pass of workcloud24 where he acts as Founder and CEO as well. More »
Some say that the office is dead, but you are a champion of another mantra: space as a service will prevail. Can you elaborate on that?
Yes, at New Work we say that space as an office was yesterday and space as a service is the future. It's simple because clients do not use the office primarily for individual work as they did pre-pandemic. They are getting used to looking at the office as a space that provides services for them.
What are the options for landlords to adjust to this new situation? Will we see new models of lease agreements?
First of all, the average length of an office lease will shorten from today's 7 years to approximately 3 years. Additionally, all lease agreements will consist of a core and a flex component. Either in the form of a break option on one part of the space or a yearly extension. Finally, we will see office buildings without offices, where revenues are based on a subscription or pay-as-you-go model. Of course, not all facilities will operate like this as the location must have excellent public transport connectivity and the mentioned marketplace function. Still, others will have at least 20% of their space dedicated to flex offices either operated by a partner or by themselves.
Do all these changes present an opportunity for developers to focus more on multipurpose buildings?
Mixed-used buildings will come back again. Historically, all facilities have been mixed-used, which will be the new trend. It's not only because we target the 15 minutes city to avoid long-term commuting from home to work, but someday we will also ban cars from cities, which will require much more services in close vicinity to the place people leave. You will find workspace all over the city, which can be booked and accessed via mobile applications.      
How do you think project financing will be transformed by the rapid changes in the office world? 
The equity and mezzanine part of the finance budget will increase, and the loan part will decrease. Financing will get more expensive, but it will be available for those who focus on implementing short time measures with a long-term ESG strategy for their portfolio. We will see increased interest for new buildings that outperform the market by achieving premiums due to the services they offer and for buildings that are getting retrofitted for a second life circle.